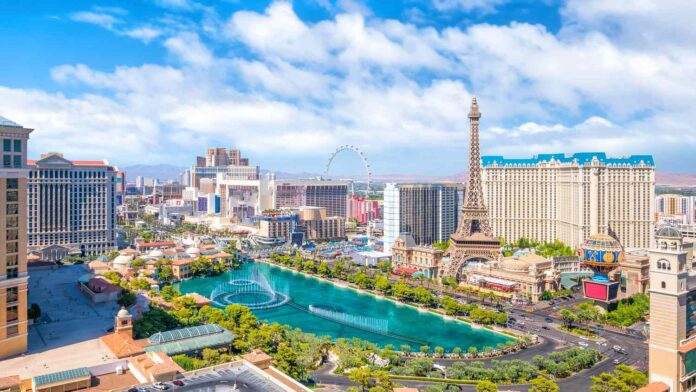 Analysts at Fitch Ratings are predicting that United States gaming companies in 2023 will see a 'demand pullback anticipated after 2022's exceptionally strong performance'.
However, the analysts note that the companies had 'emerged from the pandemic with stronger credit profiles, positioning them favorably' to handle the potential decrease in revenues.
Currently, Fitch is estimating that Las Vegas gaming revenues will decline 10 percent in 2023, on an annual basis 'as exceptionally strong leisure demand weakens amid a broader economic slow-down'.
Demand is expected to pick up in 2024, with 'low single-digit percentage point growth […] driven by favorable secular trends such as recovering group and convention business'.
The slow pick up should avoid a downturn such as that seen in the 2008-09 financial crisis, opine the analysts.
The demand drop is driven not only by overall macroeconomic conditions but also 'as levels of discretionary spend become pressured amid the current inflationary environment'.
Regarding the online sphere, 'digital top-line growth should also slow as fewer new states legalize online betting', with the analysts not expecting profitability 'until 2024'.
However, the outlook for iGaming is viewed 'more favorably than sports betting given higher profitability potential'.
Regarding suppliers, the group notes that they 'will weather the pullback in underlying gaming demand well, as new slot sales rebound to 2019 levels and credit profiles are stronger than pre-pandemic'.
While the gaming operations segment of suppliers is expected to shrink, 'casino operators of new slot budgets remain healthy due to performance still above 2019 levels, solid operator FCF generation, and relative underinvestment during the pandemic,' note the analysts.
The stronger credit profiles and 'impressive cash flow' of casino operators should also support 'more normalized levels of slot purchases' throughout the year.
Overall, the US gaming sector ratings outlooks 'are predominantly Stable', however, Bally's was recently revised to a Negative outlook due to its $1.7 billion Chicago development.
Regarding certain operators in particular, Fitch notes that 'the pace and strength of recovery of gross gaming revenues and visitation into Macau remain a key credit concern for Las Vegas Sands', which it recently ranked as 'BB+/Negative', as it only expects a recovery in mid-2023 due to the virus outbreaks in the city and China.
Overall, for APAC, the group had previously noted that its 'recovery will continue, albeit slower than the US, given the still-low expectations for outbound Chinese visitation'.
However, the group's announcement came prior to China's (and Macau's) opening-up on January 8th, a move which has sparked anticipation for the Chinese New Year holidays, but is now facing backlash as nation's implement travel restrictions due to the number of infections in the country.