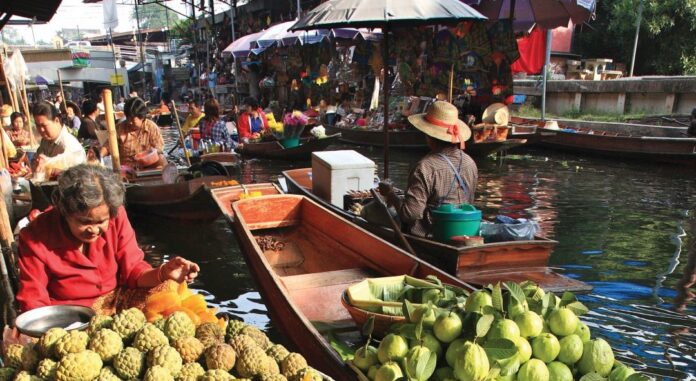 Mobility data in Thailand has shown that Thais appear to be more confident in going out from homes to work stations, but there is a dip in those going to malls, grocery stores and pharmacies.
According to a note from J.P. Morgan, it said it has also heard anecdotal evidence that Covid is resurging in Thailand, although most cases are unreported and being treated at home.
The segment showing the best performance was technology, which is now at 105 percent of pre-pandemic levels. Fashion is at 90 percent, while restaurants are at 80 percent.
J.P. Morgan said it is also seeing improving mobility in workplaces, with transit stations 23 percent below pre-pandemic levels, compared with 30 percent below the prior month.
"This indicates that people are more confident going out from their homes and most workplaces require employees to get back to the office for at least two-three days a week," the note said.
Thailand is currently considering whether to legalize casinos in the country. A committee studying the issue last week put forward a proposal that would allow up to five resorts in various regions of the country.