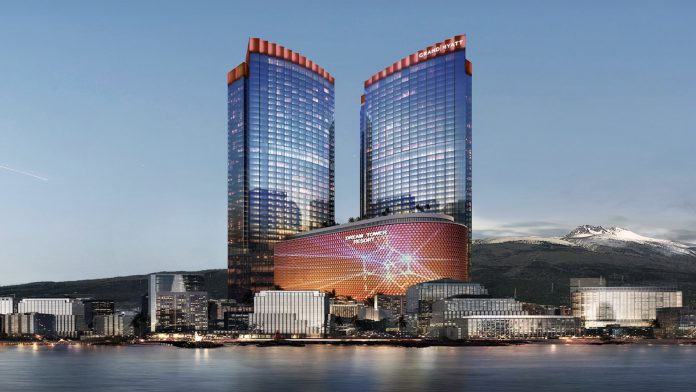 The Standing Committee of the Jeju Provincial Council has unexpectedly approved Lotte Tour Development's request for approval of the Jeju Dream Tower casino in spite of the ongoing police investigation of allegations that public opinion surveys may have been manipulated.
The approval recommendation faces a plenary session of the council today and a final decision to be made by Governor Won Hee-ryong.
The standing committee essentially decided to brush aside the national police investigation of the survey manipulation issue.
When Representative Kim Hwang-guk asked, "What will the Jeju Island administration do in the future if there are procedural defects or illegal matters discovered through the judicial authorities' investigation?" He was answered by Jeju Island Tourism Bureau chief Kim Jae-woong, "Because the casino industry's impact assessment was conducted for the first time, there were bound to be some inadequacies in the way it was conducted."
This rather casual stance appears to have been sufficient for the committee to move forward, hinting that there may be considerable political will in the administration to see the casino open its doors as soon as possible.
The committee concluded, "We will ensure compliance with employment regulations, such as maintaining 80 percent of resident's and 80 percent of youth employment, and prepare concrete solutions for social side effects, such as on housing rights, learning rights, and crime, which the local community is concerned about."
Last Friday, the same committee withheld approval of the Dream Tower casino application, stating that an "in-depth review is necessary."
Something appears to have changed their minds in the intervening days, now concluding that neither an in-depth review nor waiting for the conclusion of the police investigation is necessary.