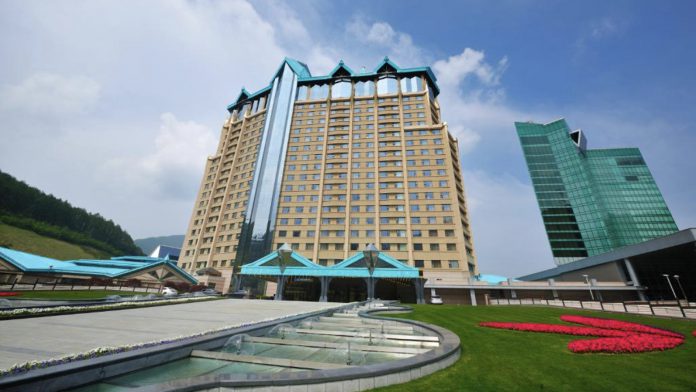 The South Korean government is moving forward with a plan to extend state-backed casino resort Kangwon Land's operating license for a further twenty years to 2045.
The National Assembly's Industry, Trade and Energy Small and Medium Venture Business Committee held a plenary meeting on the 23rd and pushed through this decision, enacting the Korea Mining and Mining Corporation Act and the Special Act on Abandoned Mine Area Development Areas.
The Special Act on Abandoned Mine Area Development Areas includes a provision which will change the amount of funding that Kangwon Land will be required to donate to the Abandoned Mine Fund to 13 percent from the current level of 25 percent, although under a different formula.
The special law that led to the establishment of Kangwon Land was originally enacted at the end of 1995 to help the local economies of abandoned mine areas that had been stagnant due to the decline in the coal industry. It was first enacted as a ten-year limited time law, with Kangwon Land opening its doors in June 1998. It has since been extended several more times, including the current extension.
As a result of the pandemic, Kangwon Land reported an annual operating loss of KRW431.6 billion (US$388 million) on a consolidated basis for 2020, which was its first annual loss since its founding. This unexpected development meant that profits could not be distributed to the Abandoned Mine Fund, exposing a flaw in the previous arrangements.
Kangwon Land reopened its doors on February 15 after another extended period of business suspension provoked by the coronavirus pandemic.