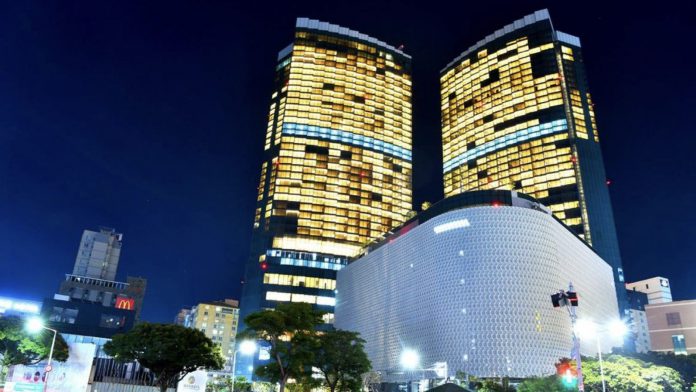 Lotte Tour Development is celebrating what appears to be the initial success of its strategy in Jeju, but even with the local government checking off on the opening of the Jeju Dream Tower Casino, the Covid pandemic clouds its near-term prospects.
Jeju Governor Won Hee-Ryong added his consent for the casino project at the end of last week, which was the final permission that was needed. Though the company has yet to announce an exact opening date, it is now expected to come in May.
Previously, the Jeju Provincial Council had approved the project by a majority vote: 29 in favor; 6 opposed; and 3 abstentions.
While the Jeju Dream Tower construction was forty years in the making, the addition of the casino was a relatively recent scheme. It was only in 2018 that Lotte Tour Development took over the small LT Casino in Seogwipo city with ambitions of transferring it to a much larger space within the tower.
And much larger it is. Indeed, with transfer the casino floor area is expanding by about 4.5 times to almost 5,370 square meters.
This will make the Jeju Dream Tower Casino, when it opens next month, the third-largest casino floor in all of South Korea, following only Paradise City in Incheon and Jeju Shinhwa World.
Within Jeju, it will likely compete mainly with the 5,645 square meter Landing casino for the highest GGR on the island.
The great uncertainty, however, remains the question of whether or not the Covid pandemic will allow significant numbers of foreign tourists to return to Jeju and bring business back to its eight struggling foreigner-only casinos. This factor makes it impossible for Lotte Tour Development to produce revenue projections that have any credibility.
Indeed, South Korea has been slipping into a fourth wave of Covid since the beginning of April, with daily case numbers rising above the 600 level. It may be only a matter of time before casinos in the country face additional restrictions or are required to again suspend operations entirely.