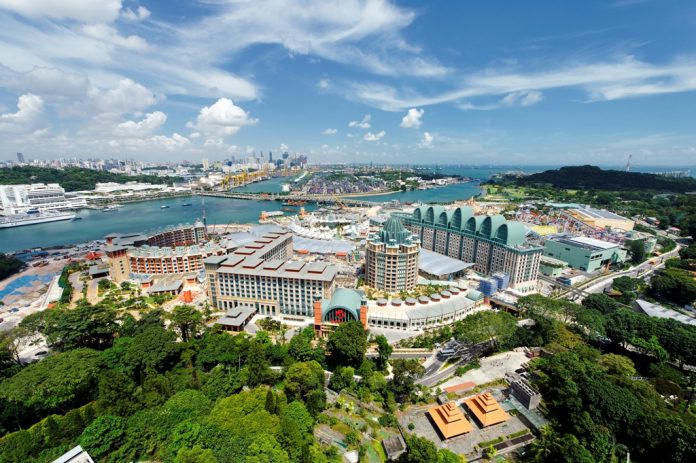 First announced in January, the hotel revamp is part of a $1 billion revamp of its Singapore property, but is separate to the S$4.5 billion expansion plan announced in 2019.
When completed, the Festive Hotel will be refashioned into a blesireu (business-leisure) and workation (work-vacation) hotel, and will include a variety of mobile working spaces and lifestyle offerings. As well as this, the Resorts World Convention Center will also undergo refurbishment to meet the requirements of future MICE events. The other two hotels will also undergo renovation works in phases.
Genting Singapore previously said the revamp will include the addition of signature experiences across the 55th floor of all three hotel blocks, including an Executive Club Lounge, premium fine dining and other luxury lifestyle amenities.
The company made the announcement ahead of its upcoming AGM on April 21, 2022.
In an update, the company also noted it has made "good progress" with the RWS2.0 expansion project, with construction works on Minion Land and Oceanarium to start in the second quarter of the year. The company expects to expend around $400 million in 2022 for the expansion project and related refurbishment works.
In other matters, Genting Singapore said that a new casino tax regime with effect from March 1, 2022 will have a negative impact on net profit.
The new regime sees the casino tax rate increased from 5 percent to 8 percent on GGR for premium players, and 15 percent to 18 percent on GGR for other players.
The company also made a note about its growth plans after the Japan IR opportunity was taken off the table last year.
Genting said that "following the discontinuation of the Japan integrated resort project, we continue to explore value-creating investment opportunities where there is good strategic fit with the Group's business."