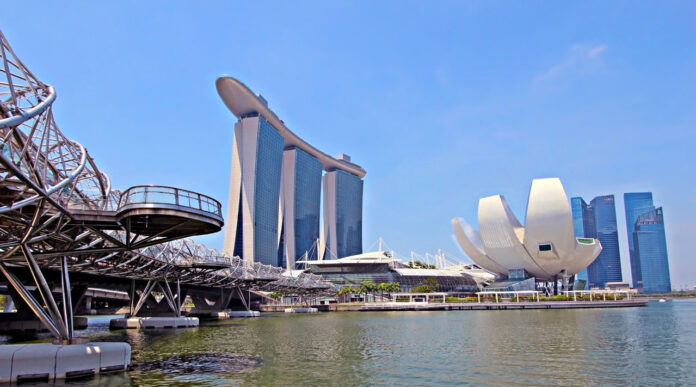 Hotel guests can now enjoy more convenience at Marina Bay Sands via its mobile application-enabled Smart Hotel features that allow them to skip conventional means of checking in and out at the front desk.
The new initiative will enable users to pre-register wherever they are, check in, and complete verification requirements on their mobile phones as they step through the doors of Singapore's largest hotel. Guests will also be able to use their mobile phones as digital keycards to access their rooms and hotel lifts, and to order in-room dining.
These new services kick off a significant programme under the integrated resort's customer service roadmap to elevate the end-to-end digital experience across all touchpoints of the guest journey.
Marina Bay Sands' mobile application is a one-stop information portal offering customers ease of access to the latest happenings at the integrated resort, as well as ticketing engines, rewards programme, parking redemptions, and more.
"Marina Bay Sands has always embraced technology in our constant pursuit to enhance service standards and convenience for our guests. Regarded as a breakthrough for a standalone hotel of our scale in Singapore, our new mobile offerings will enable an effortless end-to-end guest experience to create new value for our customers. These innovations will also enable our Team Members to take on higher-value tasks such as rendering more personal service to our guests," said Paul Town, Chief Operating Officer, Marina Bay Sands.