Philippine Senator Sherwin Gatchalian is pushing for a total shutdown of Philippine Offshore Gaming Operators (POGOs) within three months, submitting a report to the nation's president who he claims will support his recommendations.
Gatchalian last week preemptively released a draft report by a panel that he leads that examines the effects of POGOs on the economy.
A separate probe into kidnappings attributed to POGO activities has also been the focus of Gatchalian's push for closing down POGOs, with the senator claiming that the probe had still found kidnapping related to a PAGCOR-licensed POGO compound as recently as last month.
Gatchalian told media that POGO operators are "no longer businessmen, they are foreign criminals in our country"- referring to the claims of kidnapping. He also claims that there are incidents involving POGO-linked corruption at the Bureau of Immigration and Bureau of Internal Revenue.
PAGCOR has previously assured that it would reign in any POGO-related crime, after a four-fold rise was seen in such acts in 2022, previously cited by Gatchalian, noting that it 'denounces these criminal acts and will not sit idly by in the face of the injustices'.
PAGCOR to continue to support POGOS
Speaking to AGB, the Chairman and CEO of PAGCOR, Alejandro H. Tengco said that the group would halt any unlicensed activity by the overseas operators, but that it continued to support their legal operation.
"For as long as they continue to employ Filipinos, for as long as they continue to spend – whether in restaurants, in the retail industry, in the real estate industry – I am of the belief that I will be supporting the POGO industry, the overseas gaming licensees," the Chairman told AGB on the sidelines of the ASEAN Gaming Summit.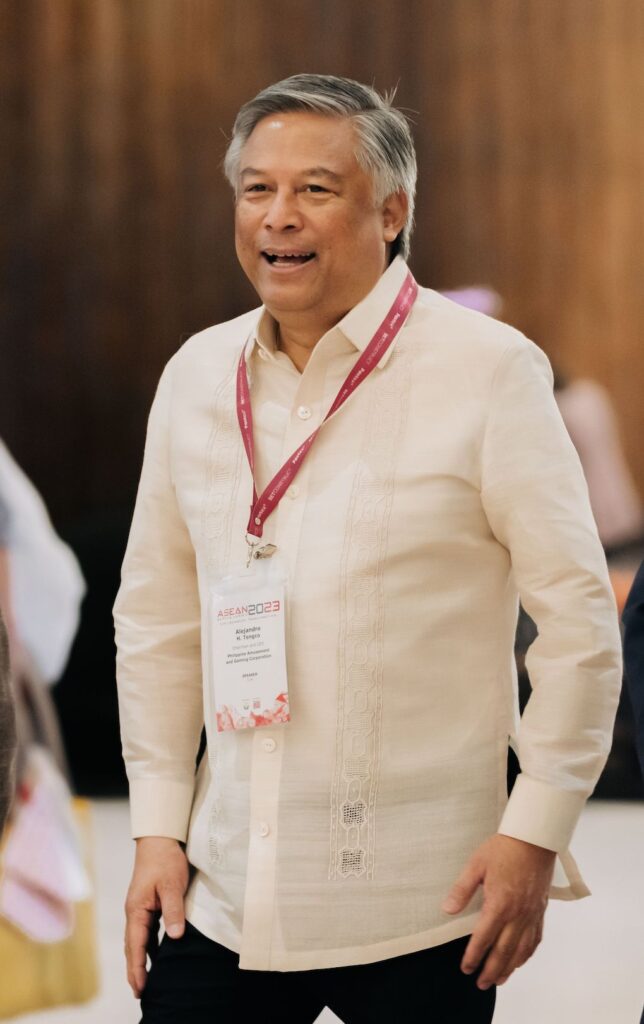 "I will also make sure that all the ones that are not licensed by PAGCOR are closed – and that is one thing that we have been doing in the last few months since I assumed the Chairman and CEO position in PAGCOR," notes Tengco.
The Chairman notes that PAGCOR has "taken steps […] to really make sure that we change the image of our overseas gaming licensees," noting that in the last quarter of 2022, there were "many issues including black propaganda against the online gaming industry".
"I personally support the industry, because of the health it is giving to about 25,000 Filipinos at present who are employed in said industry, and also to other businesses that are truly being benefitted," Tengco told AGB.
Tengo notes that from a high of almost 70 licensees before the pandemic "we have now only 29 left," and that these operators "have been cooperating with the present administration of PAGCOR in making sure that they report the revenues that are generated from their operations".