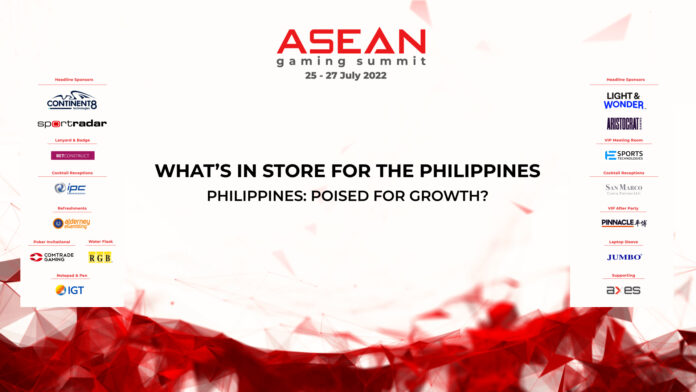 ASEAN 2022 is the first major industry gathering in Asia since Covid and will kick off on Monday 25th with pre-conference workshops, examining how well the region's tourism markets are recovering since reopening borders.
The pre-conference agenda includes a special workshop where participants are encouraged to walk through the art of service blueprinting to improve customer experiences and loyalty.
Day 1: ASEAN's main conference agenda begins tomorrow, Tuesday 26th, and will be primarily dedicated to the land-based industry.
As well as panel sessions exploring the future of the industry in the Philippines, and how Asia's IRs may need to revamp their offering post-Covid, you will hear from a series of property updates from operators around the region.
These will include the newly opened NUSTAR Resort & Casino in Cebu. It's the first true integrated resort on the island, which is one of the Philippines' top holiday destinations.
You will also hear from Emerald Resorts, which has another IR in the works for Cebu – and which recently announced that Bloomberry Resorts is planning to invest in this project -, as well as a separate property planned for the Clark Freeport Zone.
The property updates are rounded out by Thunderbird Resorts, which operates two regional casinos in the Philippines, and by NagaCorp, Cambodia's largest casino operator with a monopoly within 200km of the capital Phnom Penh.
A following panel addresses the subject of cashless, with a focus on why the casino industry has been such a laggard in adopting digital technologies and whether this might change.
Day 2: Wednesday's content is mainly devoted to the convergence of the online industry in Asia. 
Covid has prompted some fairly seismic changes with the Philippines leading the way in regulating online gambling for its domestic market to make up for lost revenue from the closure of land-based casinos.
Industry stakeholders welcomed the move and see great potential in the industry, but there is much scope for improvement to allow them to compete on a level playing field with the rampant illegal market.
Elsewhere around Asia, some other jurisdictions are also evaluating whether they will move to regulate online gambling. You'll hear from experts which may take a more liberal approach.
As well as regulation, you will also hear discussions on cyber security, the adoption of crypto by the industry, affiliates, esports and more.
Moreso than ever, we've aimed to provide you with a strong networking component alongside the educational content.
Socials include, on Monday, the pre-conference Welcome Reception.
On Tuesday, the Networking Cocktail, and the traditional Poker Meet.
The Official VIP After Party on Wednesday wraps up ASEAN for 2022. 
No excuse not to reconnect with old friends and make new ones.
Please do not hesitate to contact the AGB Team on the ground should you have any questions or are in need of assistance.
We hope you enjoy the event!