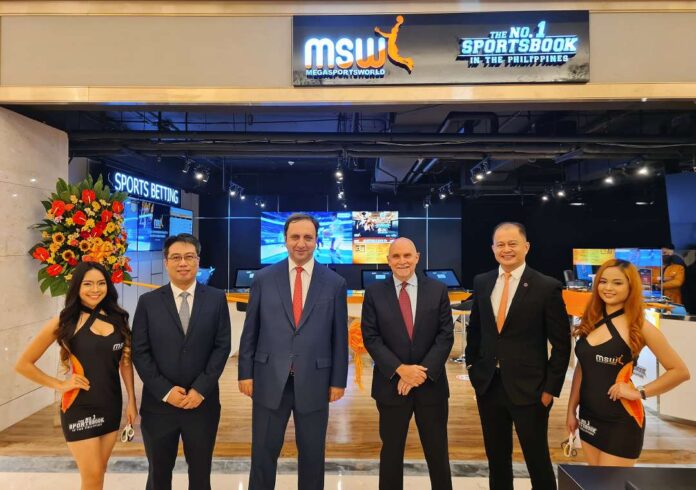 MegaSportsWorld unveiled its "new look", as it reopened with a larger floor presence at the Garden Casino Wing at Resorts World Manila.
MegaSportsWorld, a member of the AsianLogic Group, is among the earliest accredited licensed sportsbook in the Philippines, currently celebrating 10 years of operations in the country.
MSW provides betting odds and markets for all major sports – all through its online (Remote Gaming), retail, and video call (MVP Service) channels. The latter being an online service for VIP players to place bets through video call on a mobile device.
MSW's latest service known as Remote Gaming, allows MSW-registered players to conveniently place bets on any sport, and process online fund transfers through the MSW website securely anytime using their computer or mobile phone without the need to be physically present at an MSW outlet.
Present for the ceremonial ribbon cutting were MSW and Resorts World Manila executives (L to R) – Mr. Rey Roallos, MSW Operations Manager; Mr. Hakan Dagtas, COO RWM; Mr. Jeff Mann, MSW Managing Director; and Mr. Sandy Amida, Senior VP for Casino Operations RWM.