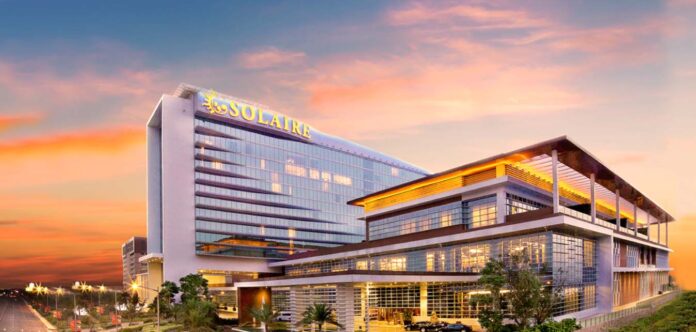 Bloomberry Resorts Corporation on Tuesday announced it had received the 2021 Asia Responsible Enterprise Award for Health Promotion at the start of the month.
The award recognizes the Company's various contributions to Health Promotion particularly during this difficult time of pandemic.
Bloomberry said its "Comprehensive COVID-19 Response Program" employs a two-pronged approach that addresses the pandemic within the Company's flagship property Solaire Resort & Casino and outside it, particularly the communities it is involved with. Within Solaire, the Crisis Management Committee implemented the "Solaire is Safe" Campaign which is a portfolio of health, safety and security measures that have been institutionalized within the property. Outside Solaire, Bloomberry executed several initiatives that aid the Philippine Government in its fight against COVID-19, particularly the donation of much needed medical supplies, quarantine facilities and relief goods.
Enterprise Asia's Asia Responsible Enterprise Awards programme (AREA) recognises and honours deserving Asian businesses for championing sustainable and responsible business practices in the following categories: Green Leadership, Investment in People, Health Promotion, Social Empowerment, Corporate Governance, Circular Economy Leadership and Responsible Business Leadership.
In a separate press release, Bloomberry said it has also been recognised by Asia Money for "Overall Most Outstanding Company in the Philippines", "Most Outstanding Company in the Philippines – Small/Mid Caps Sector", and "Most Outstanding Company in the Philippines – Casinos & Gaming Sector"
The poll is designed to acknowledge listed companies that have excelled in areas such as financial performance, management team excellence, IR activities and CSR initiatives.
Some 1,071 fund managers, buy-side analysts, bankers and research analysts took part in the voting, which concluded on July 16, 2021. In total, over 5,787 voters were received for publicly listed companies across 13 markets in Asia. The results recognize 190 companies as being the most outstanding for their sectors and in their market.
Asiamoney is the leading publication covering Asian banking and financial markets. Asiamoney is a division of global media London-based group Euromoney Institutional Investor PLC.