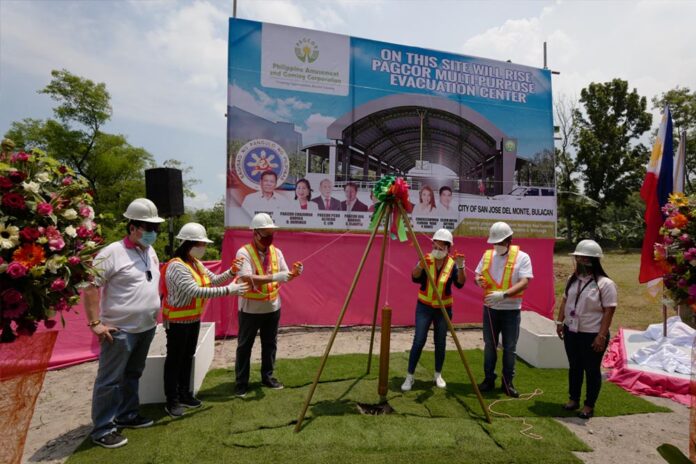 [Press Release]
PAGCOR has released over P700 million for the construction of MPECs in various parts of the country since the project was launched last November 2020. A total of 29 emergency structures have been funded by the agency so far.
AFTER being identified as one of the most flood-prone cities in Metro Manila for a long time, Caloocan can now boast of being the first-ever recipient of the multi-purpose evacuation center (MPEC) funded by the Philippine Amusement and Gaming Corporation (PAGCOR) in the National Capital Region (NCR).
PAGCOR formally granted Caloocan City P50 million for the construction of a two-storey permanent evacuation center during the groundbreaking of the said structure on June 17, 2021 in Phase 1, Rainbow Village, Bagumbong, Barangay 171, North Caloocan. The agency turned over to the city's officials the first tranche of the funding amounting to P25 million to immediately begin the project.
Earlier in the day, the City of San Jose del Monte in Bulacan also received from the state-run gaming firm the initial grant for the building of an MPEC worth P27.9 million in a separate groundbreaking ceremony held in Barangay Minuyan Proper.
According to Caloocan Mayor Oscar Malapitan, with the city's huge population, the local government does not have enough facility to comfortably accommodate people whenever they need to be evacuated due to heavy flooding or a fire incident.
Like Caloocan, the neighboring San Jose del Monte City has a great need for an emergency shelter since strong typhoons commonly displace most of its residents. The city's disaster risk-reduction management office is always forced to frantically search for any available space to temporarily house the evacuees each time the city is affected by extreme weather disturbances.