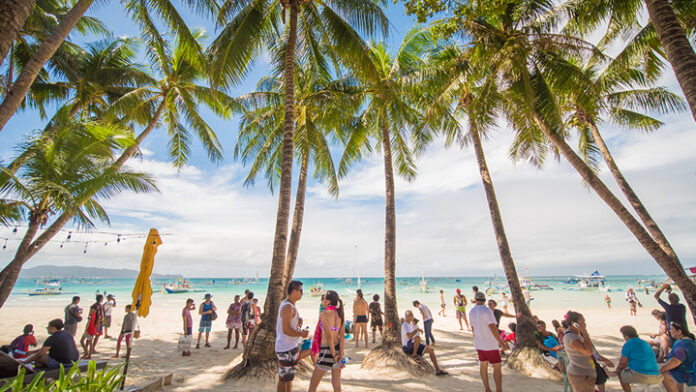 The Philippines will open its doors to fully vaccinated travellers from "green list" countries once the country's Inter Agency Task Force issues guidelines, potentially by the end of this month.
The Department of Tourism said the task force has approved in principle the reopening to tourism, according to reports from the Philippine News Agency.
"Allowing tourists from green countries or territories that have the majority of its population vaccinated and with low infection rate, will greatly help in our recovery efforts–increasing tourist arrivals and receipts among others," the report cited Tourism Secretary Bernadette Romulo-Puyat as saying.
"This move will likewise aid in bolstering consumer confidence, which is a large contributor to our gross domestic product or GDP growth," she added.
Countries on the green list include Japan, India, Indonesia, Hong Kong and Taiwan.
Other countries not classified on the green list, apart from the Netherlands and the Faroe Islands, are on a yellow list. This includes much of Europe and the United States.
There is a proposal to establish a vaccinated travel lane or bubble for the yellow list countries, the report said.
The Philippines is following other countries in the region such as Vietnam and Cambodia, which are reopening to tourism as vaccination rates have risen.
Cambodia decided to fully lift quarantine restrictions for vaccinated travellers from Nov. 15.
The Philippines welcomed 8.2 million tourists in 2019, a more than 15 percent increase on the prior year. The largest inbound market was South Korea, although China was second and the fastest growing, up 38.5 percent from the prior year.