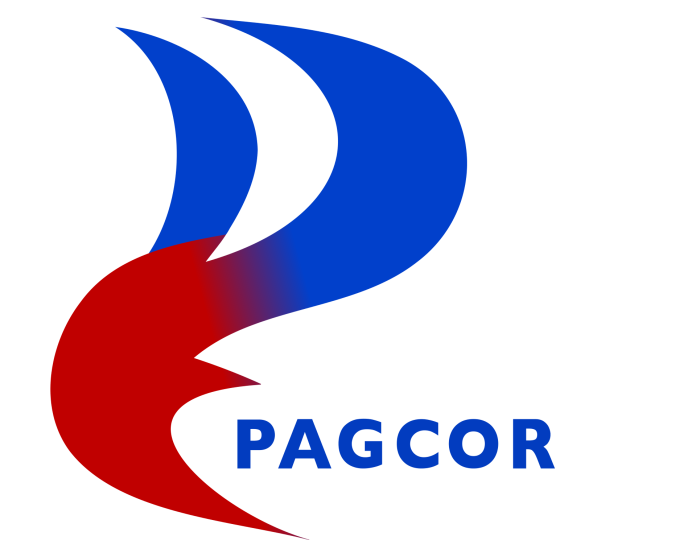 The Philippine Amusement and Gaming Corporation (PAGCOR) continued to surpass its revenue achievements after it recorded PHP 36.21 billion ($662 million) total income in 1H23 – a 35.64 percent increment from its year-on-year figures of PHP 26.7 billion ($488 million).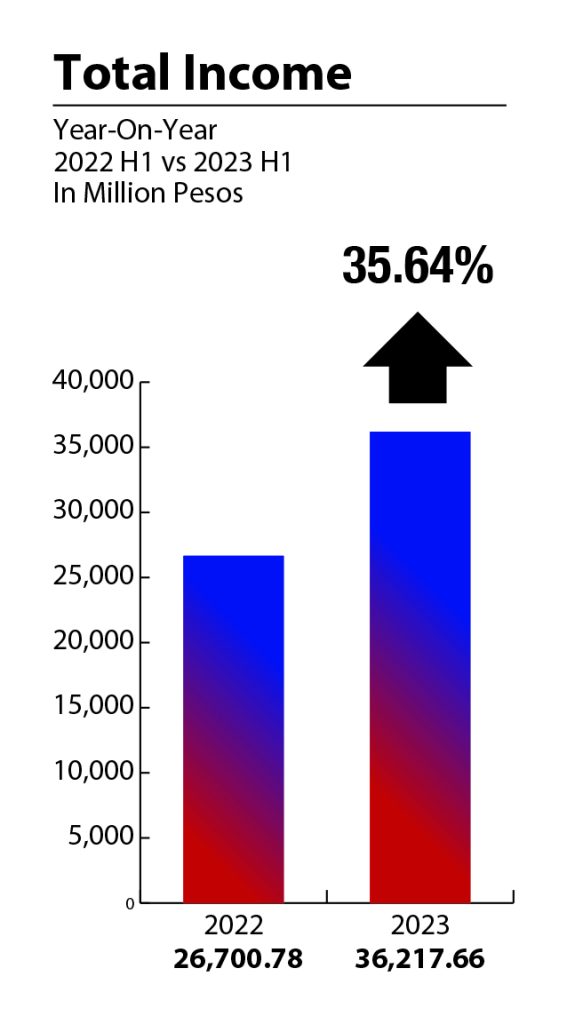 PAGCOR's revenue for 1H23 was just PHP 2.59 billion ($47 million), or 6.68 percent short of its pre-pandemic output of PHP 38.81 billion ($710 million) in 2019.
According to PAGCOR Chairman and CEO Alejandro H. Tengco, with the agency's consistent upward revenue trend, it is highly possible for PAGCOR to reach or even surpass its pre-pandemic income by the end of 2023.
"PAGCOR will certainly ride on the tide of our country's economic growth. As economic activities reach pre-pandemic levels, we are optimistic that we can sustain the gaming industry's growth momentum as we fortify our regulatory policies to attract more investors in the Philippines," he said.
PAGCOR's January to June revenues showed that income from gaming operations and regulatory fees from licensees – which amounted to P34.12 billion – remained as the biggest contributor to the agency's remarkable revenue performance. Said amount was 38.03 percent higher compared to the PHP 24.72 billion ($452 million) earnings in the previous year.
The higher income from gaming operations during the first semester of this year was driven by the increase in total industry gross gaming revenue (GGR). From last year's first semester record of PHP 91.72 billion ($1.7 billion), January to June 2023 GGR amounted to PHP136.37 billion ($2.5 billion) – which was 48.68 percent higher than 2022 figures.
"With the finetuning of our regulatory policies, we believe that the Philippines will become a more attractive gaming and entertainment hub both for investors and guests," Tengco furthered.
The PAGCOR chief added that as one of the biggest contributors to national coffers, the state-run gaming firm is not dependent on any government appropriation or subsidy.
"It is in fact the other way around as PAGCOR remits close to 70 percent of its revenues to the government in the form of direct remittances to the national coffers and through its other mandated contributions," he stressed.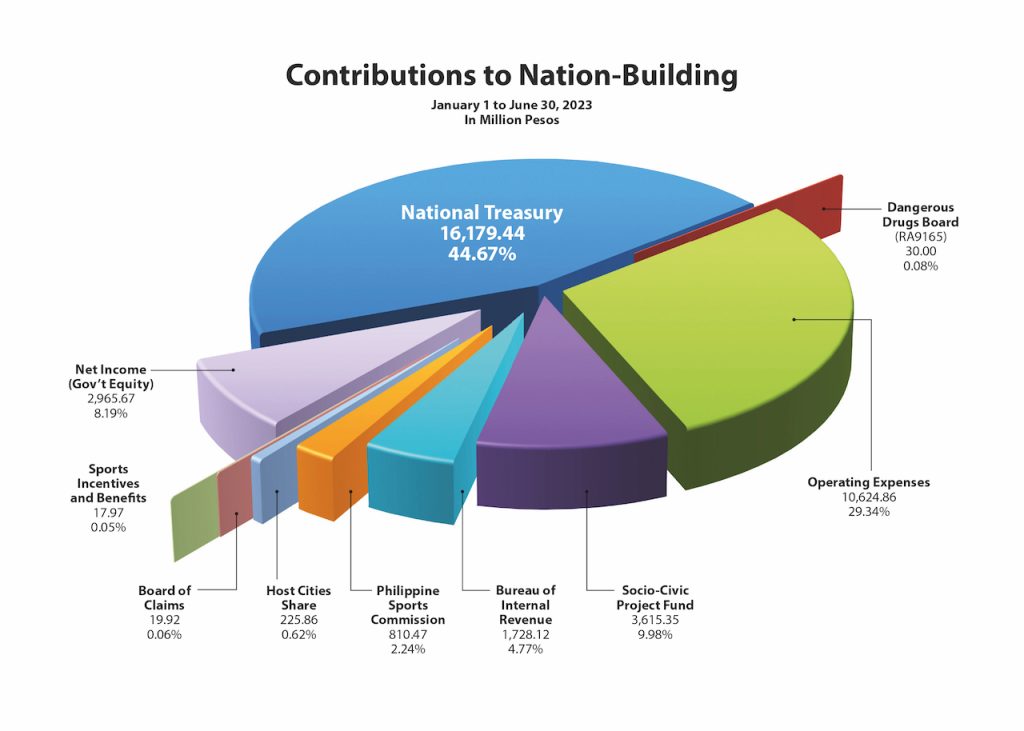 Because of PAGCOR's remarkable revenue performance during the first half of the year, its contribution to nation-building also rose by 48.5 percent — from PHP 15.23 billion ($279 million) in the first half of 2022 to P22.62 billion this year.
Of the P22.62 billion contributions to nation-building, PHP 16.20 billion went directly to the National Treasury as 50 percent government share. Meanwhile, 50 percent of PAGCOR's first semester remittances to the national coffers, or PHP 8 billion ($146 million) will be transferred to the Philippine Health Insurance Corporation to fund the Universal Healthcare benefits.
Aside from its contributions to the National Treasury, PAGCOR allocated PHP 3.61 billion ($66 million) for the government's socio-civic programs.  A total of PHP 1.7 billion ($31 million) was likewise remitted to the Bureau of Internal Revenue as a 5 percent franchise tax, while the Board of Claims under the Department of Justice received PHP 19.92 million ($360,000).
The state-run gaming and regulatory firm likewise remitted P810.47 million to the Philippine Sports Commission (PSC). An additional PHP 17.97 million ($330,000) was released to the PSC as Sports Incentives and Benefits for national athletes and coaches who won in international competitions. Meanwhile, cities hosting PAGCOR's Casino Filipino branches also received PHP 225.86 million (4.13 million).
Tengco cited that with PAGCOR's remarkable performance in the first half of the year, the agency is projecting at least PHP 272.74 billion ($5 billion) in revenues by the end of 2023.
"We have already hit approximately P136.37 billion Gross Gaming Revenue or GGR in the first semester. With the favorable business environment that we have right now, we are hopeful that we can reach or even surpass our revenue targets and contribute more to nation-building."