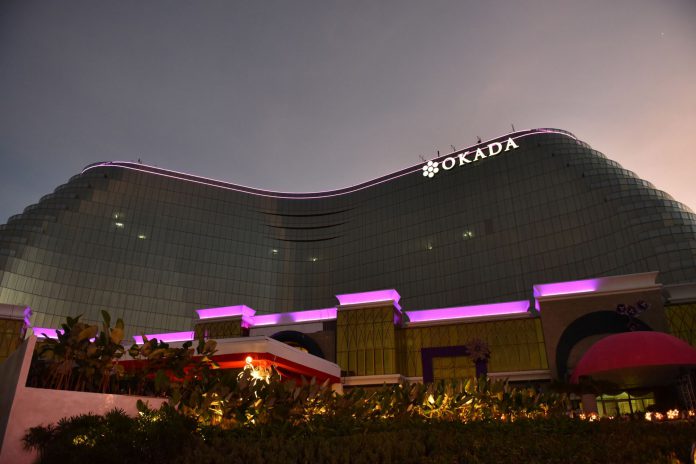 Universal Entertainment Corp on Monday said it recorded a JPY19 billion (US$164.9 million) loss for the fiscal year ending December 31, 2021, though its integrated resorts business in the Philippines performed strongly, particularly towards the end of the year.
The company, which is involved in Okada Manila in Entertainment City, said that operations continued in stages while complying with Philippine government's Covid-19 restrictions throughout 2021.
Sales in its integrated resorts business increased 27.2 percent to JPY35.2 billion compared to the prior year period.
Adjusted segment EBITDA was JPY5.3 billion yen, increasing from JPY2.6 billion yen in 2020.
Universal noted that despite the shifting quarantine policies throughout the year, construction of Tower B at Okada Manila continued and was finished in November 2021. Also completed was The Sky Lounge on the 19th floor, Executive Lounge on the 15th floor, All Day Dining on the 3rd floor and Function Room, allowing the number of rooms sold during Christmas in 2021 to exceed that of 2019.
Looking ahead, Universal noted that the Philippines has started to accept fully-vaccinated foreign leisure travelers from visa-free countries from February 10, and though infections by the new coronavirus strain is still unresolved, it aims to flexibly respond and operate according to regulations of the Philippines government.
At the moment, Okada Manila's casino is allowed to operate at 90 percent venue capacity, and 80 and 100 percent limits on restaurant indoor and outdoor venue capacity, respectively. The hotel is also open to fully vaccinated guests.
The company's pachinko and pachislot business suffered from the impact of Covid-19 in Japan however.
"The Covid-19 pandemic that started early in 2020 continued to severely impact the Japanese economy during 2021," said the company in a statement.
"There was a brief recovery backed by progress with vaccinations and government measures to support the economy. However, the outlook for the economy remains uncertain because of another wave of infections caused by the Omicron variant, the global semiconductor shortage and other problems."
Universal said the number of pachislot and pachinko machines supplied remained low as people were reluctant to visit pachinko halls due to various states of emergencies and other pandemic safety measures in Japan.
"The extension of transitional measures concerning the removal of machines that comply with previous regulations also held down the sales of these machines."
Universal said the number of units sold decreased from 139,152 to 127,094 during the year.
Looking ahead on the pachinko and pachislot front, Universal said that with the deadline to replace existing machines due in January 2022, there is an expectation that a new line of pachinko machines will "significantly invigorate the Pachislot and Pachinko market".