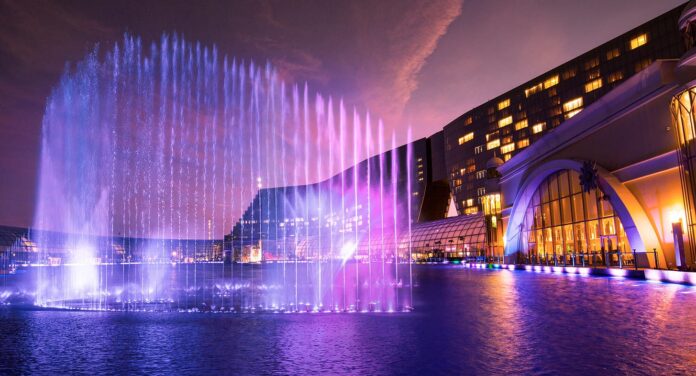 Okada Manila operator Universal Entertainment has reported that the property has garnered some PHP11.29 billion ($207.56 million) in gross gaming revenue during the second quarter of the year, a 36.12 percent increase from last year, while adjusted segment EBITDA rose some 39.9 percent, to PHP3.06 billion ($56.25 million).
VIP play contributed strongly to the results, making up the majority of play results – at PHP4.42 billion ($81.26 million), up 36.44 percent yearly.
Meanwhile, table games also saw a strong yearly increase, up by 40.11 percent to PHP3.07 billion ($56.44 million), even as gaming machine revenue topped out at PHP3.79 billion ($69.68 million), up 32.69 percent yearly.
During the period, the group also saw some 1.42 million property visitors, up 35.62 percent, driving the hotel occupancy rate to 80.7 percent, a slight drop from that seen in the same period of 2022, at 86.4 percent.