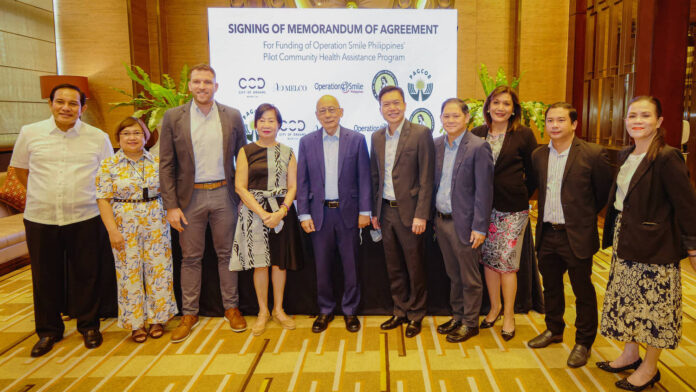 Melco Resorts (Philippines) Foundation, the corporate social responsibility arm of the City of Dreams Manila, has agreed to donate PHP3 million to Operation Smile Philippines to help it with one of its community programs.
The program is set to run in Dr. Jose Fabella Memorial Hospital, the country's largest government maternity hospital, and is meant to address public health issues affecting mothers and children such as cleft deformity and infant and maternal mortality.
In an issued statement, MRP Foundation and Melco Leisure President and Chairman Clarence Chung affirmed their foundation's commitment to help promote the welfare of Filipino mothers and children.
"In keeping with MRP Foundation's commitment to implement and fund health programs, we are glad to continue supporting Operation Smile Philippines' projects to help improve the health of Filipino mothers and children while contributing to the advancement of the government's efforts to secure a more resilient healthcare system," he said.
OSP Executive Director Emiliano Romano said the donation from MRP Foundation will be very beneficial in their delivery of services and care for children born with cleft lip or cleft palate and in their effort to reduce the incidence of maternal and infant mortality.
"It will be used to invest first in a system that can be utilized for cleft registry inside Fabella Memorial Hospital and in the conduct of necessary trainings," he explained.
PAGCOR Chairman and CEO Andrea Domingo, who graced the event, meanwhile, expressed delight over the partnership between the MRP and OSP, which she said "would help address the medical needs of those who cannot afford expensive health-related treatment and services."
The state-run gaming firm requires all its casino licensees to establish a beneficiary foundation devoted to the restoration of cultural heritage to meet its corporate social responsibility objectives. The licensees shall fund their respective foundations by setting aside a percentage of their total Gross Gaming Revenues.