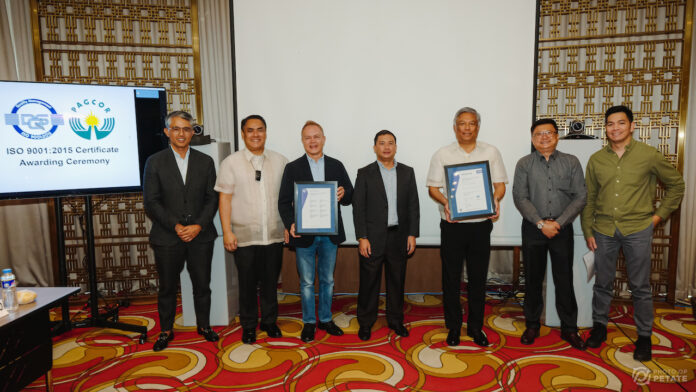 Philippines gaming regulator PAGCOR was re-certified to the International Standardization Organization's (ISO) 9001:2015 for the third consecutive time after completing a three-day audit conducted in late 2022.
Currently, PAGCOR has acquired ISO 9001:2015 re-certification for its Corporate Offices in Ermita, Malate, and Pasay. Likewise, Casino Filipino (CF) branches in Tagaytay, Angeles, Citystate and New Coast were re-certified. Meanwhile, CF branches in Ilocos Norte and Cebu were among the newly certified PAGCOR sites.
According to the regulator's statement, PAGCOR's re-certification will be valid until March 21st, 2026, subject to satisfactory surveillance audits. PAGCOR Chairman and CEO Alejandro H. Tengco received the re-accreditation certificate along with the members of the Board during an awarding ceremony held at the New Coast Hotel Manila on Wednesday.
The audit report mentions that "PAGCOR effectively fulfilled the requirements for quality management system and risk-based thinking in its business operations. It also implemented and maintained a management system in accordance with the applied standards."
In his speech, Tengco acknowledged every employee's hard work and cooperation in achieving the recertification. Tengco also stressed that he will do his best as head of the agency to make sure that PAGCOR, including all its gaming venues, will be certified to ISO 9001:2015 before his term ends.
"That is our goal and I commit as your Chairman and CEO that we will make sure that this will happen," the PAGCOR chief said.