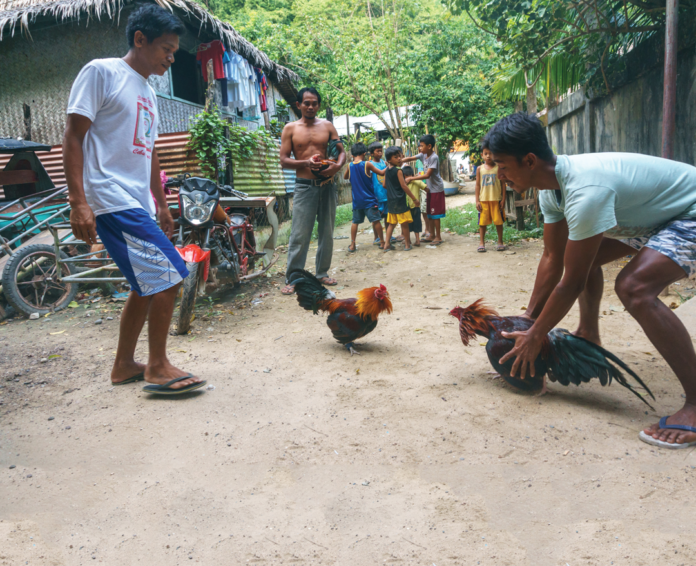 After a slow start, the Philippines' domestic online gaming industry is beginning to gain momentum, helping to pad the Philippine Amusement and Gaming Corp's (PAGCOR) Covid-depleted coffers.
The Philippines became the first country in Asia late last year to seek to regulate domestic online gaming. The government wanted to recover revenue from a booming illegal market after fees generated from Philippine Offshore Gaming Operators (POGOs) and its casino industry plummeted due to the pandemic.
Initially, the operators were only able to offer online services to registered VIP players. For online gaming platforms, that has now been extended to all registered players.
The types of available products have also been gradually expanded to include sports betting online and eSabong from May this year. eSabong is online betting on cockfighting, which is a hugely popular sport in the Philippines.
"The start was slow," said Calvin Lim, CEO of DFNN whose IEST unit was the first to launch domestic online gambling. "But because of the reclassification we've seen quite a nice vertical growth from the second quarter onwards," he said referring to the impact of the expansion of the player base.
He said that the companies have been in constant discussions with the regulators on development of the industry and it had become apparent that restricting the market to VIPs wasn't going to meet objectives in terms of raising revenue and stamping out the illegal market.
"Our product isn't meant for the high rollers. If you are a high roller you tend to gravitate towards the integrated resorts," he said.
The group's InPlay platform generated gross bets of PHP2.5 billion ($50 million) in the first six months of the year. Total revenue for DFNN during the first half of the year reached PHP268.9 million, with a net loss of PHP76.9 million, due to the suspension of gaming operations in Manila.
Perhaps unsurprisingly, eSabong has generated significant interest. There are currently four licensed players and a further 12 applications waiting to be processed.
However, PAGCOR Chair Andrea Domingo said there has been a decision to cap the total at 12, as it would be too difficult to supervise too many small players.
Domingo said the four companies were already outperforming the depleted POGO sector in terms of revenue generation. In a recent virtual forum, she said PAGCOR expects to earn about PHP5 billion this year from POGOs, while eSabong is on track to generate about PHP3 to PHP3.5 billion, despite only having been operational since May.
Domingo said there are currently only about 33 POGO operators still in business in the Philippines compared with more than 60 before the crisis. There are 157 POGO service providers compared with more than 300 prior.
Although the pandemic has undoubtedly had a negative impact on the POGO sector, many companies had already left prior to the crisis. The rising costs of doing business, attempts to impose a 5 percent franchise tax on total turnover and ever-changing regulation led many to relocate to other jurisdictions.
Although the domestic online market is gaining ground, PAGCOR is still unlikely to make up lost revenue this year from POGOs and land-based casinos.
The regulator was targeting revenue of between PHP35 and PHP38 billion this year, but is only at 85 percent of its target due to the ongoing Covid lockdowns.
Domingo said she expected the situation to improve from September, with vaccination rates picking up and the most recent outbreak coming under control.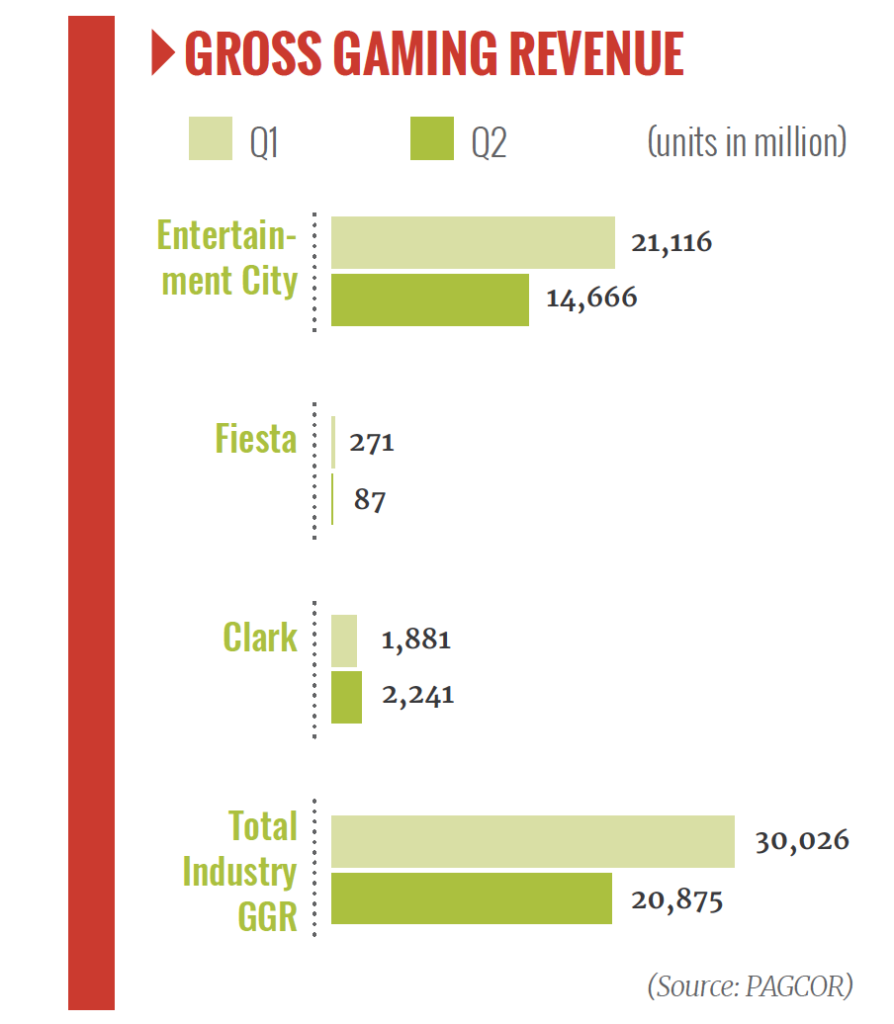 Manila's integrated resorts, which are PAGCOR's largest revenue generators will remain closed until at least Sept. 7 to comply with enhanced community quarantine orders.
They are allowed to offer online services to their VIP clients, although according to their websites only two of the four Entertainment City IRs appear to be live. Melco Resorts & Entertainment has an online offering called Live Shots, while Bloomberry Resorts' Solaire Resort & Casino also has Solaire Online.
Gaming service provider, Jade Entertainment, also recently secured approval from PAGCOR, to launch its online sportsbook.
The sportsbook is powered by RPM Gaming, which has provided the tailored software and the operational consultancy to Jade. Jade said its sportsbook will offer "most sophisticated and reactive prices " on basketball, tennis, football and boxing.
CEO Joe Pisano said: "We're naturally delighted that PAGCOR has regulated to allow sports betting to go online in the Philippines and that their flexible foresight in adapting to the ongoing challenges of the pandemic has resulted in this landmark license for Jade SportsBet and our progressive portfolio of local retail partnerships."
---
Suncity reiterates pledge to repay deposits
Suncity Group says a report in a Philippine newspaper claiming it's readying cash to repay "irate" high rollers contains inaccurate reporting. The company said it has stressed to the Philippine Amusement and Gaming Corp. (PAGCOR) that it will honor its obligations with regards to players who had made advance deposits. "However issues also arise upon withdrawal, including the absence of the account holder," it said in a statement published in the Manila Bulletin.
These include representatives not possessing the correct "authorization, non-compliance with agreed withdrawal procedures, or non-compliance with anti-money laundering safeguards being implemented by Suncity."
---
Philippines targets herd immunity by Feb.
The Philippines expects to have 70 percent of its population fully vaccinated by February next year, according to Department of Health Secretary, Francisco Duque III. Duque said the current vaccination rate in the country of more than 100 million people was averaging at about 400,000 a day, according to local media reports. Like many developing countries, the Philippines' vaccination drive has been hindered by a shortage of vaccines. Although there is also a high level of vaccine hesitancy in the country.
Secretary Carlito Galvez Jr., the chief implementer of the National Task Force against Covid-19, said this situation should improve in coming months, with the government having secured a steady supply from September, the government news agency reports.