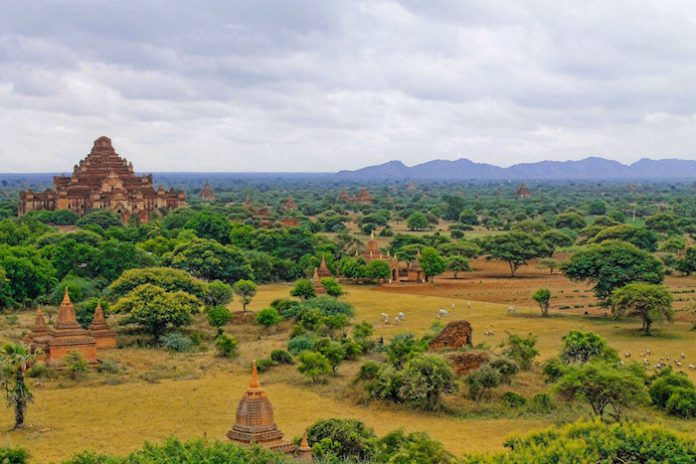 After several decades during which gambling activities in Myanmar were officially banned, the gaming sector was finally liberalized in 2019.  In the wake of repeated discussions, consultation sessions and policy debates on proposed initiatives to adequately legislate such activities and have them subject to a workable regulatory regime, the Myanmar parliament finally enacted the Gambling Law ("New GL") on 7 May 2019.
The previous Gambling Law of 1986 imposed a blanket ban on all forms of gambling across Myanmar. However, in 2013, the Myanmar Investment Commission (MIC) allowed certain casinos to operate under the auspices of and supervision by the Ministry of Hotels and Tourism subject to approval from the General Administration Department of the Union Government. However, these casinos were only allowed to conduct their activities on the premises of certain selected hotels in a handful of restricted areas. These include the casinos in Myeik, Tanintharyi Region along with two hotels on Tha Htay Island and Yadana Island. Subsequently, casino activities were not a permitted business sector under the MIC's notifications. As a result, casinos were not permitted to operate from 2013 to 2019.
The enactment of the New GL heralds encouraging news for foreign investors looking to invest in the casino business. As per the New GL, a "casino" has been defined as "any location or building registered in line with the stipulations with approval from the Union Government where only foreigners shall be allowed to gamble."
The New GL further states that "the Union Government may screen and allow the establishment and opening of casinos in line with stipulations." While these 'stipulations' such as maximum foreign investment participation ratios, capital requirements and so forth have not been clearly enumerated in the New GL, we are hopeful that such clearer rules, specific requirements and restrictions on operating a casino business will be released sooner rather than later. With international travel largely restricted and the need for other critical sectors to be duly prioritized as a result of the disruption caused by the COVID-19 pandemic, the framing and implementation of these rules has stalled and taken a backseat to other legislative measures deemed more pressing at this point in time.
The new GL imposes stringent restrictions forbidding entry of Myanmar nationals into casinos and bans Myanmar citizens from participating in any gambling activities. Notably however, the new GL neglects to mention whether Myanmar citizens would be allowed to operate and invest in a "casino" business or whether this too will only be open to foreign investors.
The New GL further prohibits all other forms of gambling that do not have the support of the Union Government. Accordingly, bans have been imposed on the establishment and operation of "gambling-houses" which have been defined as "any house, building, enclosure, compound, garden, room or vehicle" where gambling takes place without Union Government approval. The New GL prohibits the public from all forms of solicitation or collection of stakes for gambling, placing bets, or being present in a gambling-house, run and manage unlicensed lotteries or other games similar to lotteries and acquire financial benefits to provide aid in any manner to carry out such activities. Sweeping powers have been delegated to Township Administrators, Township Police-officers and Station Officers to carry out searches, seizures of assets and property and to arrest offenders found to be (or so suspected) in violation of the New GL. Finally, the New GL has also laid down penalties that range from terms of imprisonment of between six months to five years along with prescribed fines of up to MMK 1 million, depending on the nature or severity of the violation.
The entry into force of the New GL has finally opened up the Myanmar gaming landscape to wider foreign participation. Casinos will now be allowed to operate after obtaining approval from the Union Government. However, the necessary rules and regulations have yet to be unveiled that will be crucial to ensuring the proper implementation and enforcement mechanisms of the New GL.
We believe that this liberalization will serve to bolster and benefit Myanmar's economy in the long run. Nonetheless, bearing in mind the naivety and lack of familiarity as to the less salutary aspects of gambling and casino activities currently prevalent among significant portions of Myanmar society, the government will need to institute robust and well-regulated mechanisms to govern casino and gambling activities.
Foreign investors have shown resourcefulness and eagerness to invest in casino activities in Myanmar over the last few years. Casinos would serve as an alluring draw to a host of international tourists, generate promising local employment opportunities and contribute much needed revenue to the State budget's coffers. Additionally, taxes generated from casino businesses would also be enormously valuable in terms of Myanmar's efforts to attain financial stability.
A significant development in the New GL is that it completely bans Myanmar citizens from gambling or entering casinos. Successful enforcement of the New GL will largely depend on the yet-to-be issued subordinate rules and implementing guidelines which should be released at some point in 2021 once the COVID-19 situation is under better control with restrictions hopefully being lifted across the country.
—
DFDL was established in 1994 to create an integrated legal and tax advisory firm, with in-depth knowledge of the jurisdictions where we are based. DFDL is the first leading international law firm specialized in emerging markets, with a regional legal and tax expertise developed throughout the Mekong region, with a dedicated focus on Southeast Asia. DFDL is one of the oldest foreign legal and tax firms in Myanmar and best placed to advise Asian and international companies on their investments in Myanmar.
* William D. Greenlee, Jr, is partner, managing director, Myanmar & Singapore. He focuses on M&A, international transactions, securities, corporate, energy, mining and infrastructure, and project finance. For over two decades William has been advising high profile clients from around the world. He is continually involved in negotiating, structuring, documenting and managing large transactions, working with private equity firms, opportunity-fund companies and other international companies throughout Asia.
* Rohan Bishayee, legal adviser, Myanmar is a Legal Adviser based at DFDL's Yangon office. His areas of practice include banking & finance, M&A, energy, mining and infrastructure, telecommunications, aviation and general corporate and commercial advisory. He holds a Bachelor of Business Administration and Law, with a specialization in Corporate Law from KIIT University, Bhubaneswar (Odisha) India.