Despite Genting Berhad's core net profit for 2Q23 and 1H23 falling slightly below expectations, along with the first interim Dividend Per Share (DPS) missing the mark, analysts at Maybank maintain high expectations due to the anticipation of 'earnings improving sequentially, driven by the rise in visitor arrivals at all its integrated resorts.'
Research conducted by analyst Samuel Yin Shao Yang reveals that, while the investment bank has reduced its Earnings Per Share (EPS) forecast by 3 percent for FY23, the forecasts for FY24 and FY25 remain unchanged.
'Although the core net profit for 2Q23 has already experienced a 58 percent increase quarter-on-quarter, we anticipate further sequential improvements in earnings due to higher visitor arrivals,' states the analyst.
Looking towards the 2H23 forecast, Maybank highlights that as a leisure destination, Resorts World Sentosa (RWS) traditionally witnesses a surge in visitors during July and August, owing to the summer holidays in the northern hemisphere. After a sluggish start in 1H23, Genting Singapore has also reported a notable return of Chinese visitors.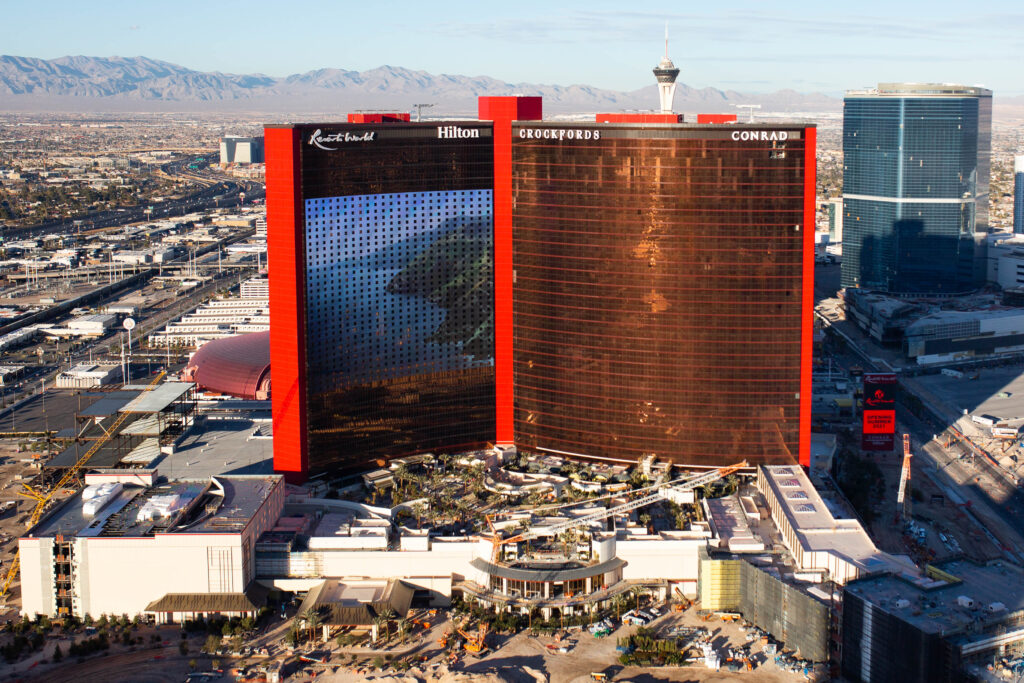 'Resorts World Las Vegas (RWLV) also ought to welcome more visitors in 4Q23 in conjunction with the inaugural F1 race in Las Vegas.'
Genting Berhad unveiled its 1H23 financial results on Friday, revealing a 14 percent growth in revenue, totaling $531 million. However, adjusted EBITDA witnessed a 28 percent decrease, amounting to $96.43 million.
Analyst Samuel Yin Shao Yang at Maybank notes that RWLV's 2Q23 EBITDA of $34.4 million was a decline from 1Q23's $50 million, attributing this to the seasonal slowdown in Las Vegas.
Genting Berhad's 2Q23 EBITDA saw an 8 percent year-on-year increase, largely due to RWG welcoming an additional 500,000 visitors compared to the previous year, resulting in a total of 5.4 million visitors in the three months preceding the summer holiday period. The improved EBITDA was also a result of RWS reporting substantially higher operating metrics year-on-year after Singapore reopened its borders in April 2022.
On a quarterly basis, 2Q23 EBITDA surged by 17 percent compared to 1Q23, primarily due to RWG accommodating an extra 700,000 visitors from the previous quarter. Additionally, RWS reported a robust 2Q23 VIP win rate of 3.9 percent, compared to 2.8 percent in 1Q23.
Non-gaming revenue has experienced a quarterly increase of 31 percent, attributed to a higher number of visitor arrivals, with FFB production also growing by 9 percent since 1Q23.
The same analysis also emphasizes that bad debts from Chinese patrons account for most of the outstanding debts from Genting Singapore and Genting UK VIPs, although gambling debts are not enforceable in China.