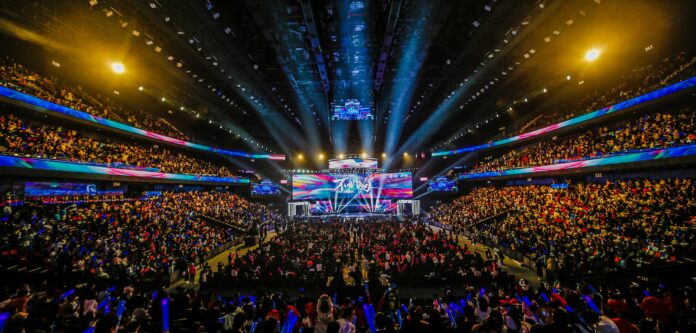 Macau is on track to hold over 1,000 MICE events this year, as the local government expects to welcome, in 2H23, over 170,000 professional visitors from mainland China, Southeast Asian countries, and Portuguese-speaking countries.
According to the statistical data, Macau held 1,536 MICE events in 2019. Therefore if operators in the territory hold 1,000 events this year the figure will still only amount to 65 percent of 2019 levels in terms of event numbers.
In 2019, Macau had over 2 million MICE visitors. However, the government didn't set a goal for the MICE visitor tally this year.
In a note from the Office of the Secretary for Economy and Finance, the Macau government mentions that the second half of the year will be the 'peak season' for MICE events.
In line with Macau's "1+4" development strategy, the Macao Trade and Investment Promotion Institute (IPIM) will organize various conferences or exhibitions covering tourism, health, high-tech, modern finance, culture and sports, and other industries.
Macau's government reiterates that it puts much effort into the city, transforming the gaming hub into an ideal destination for MICE events. This also goes in line with the gaming operators' plans for diversification and development.
And operators are planning more space to keep up with the times. Gaming operator Sands China announced it would expand its exhibition center, Cotai Expo, at The Venetian Macao. Galaxy Entertainment Group (GEG) has also opened its International Convention Center and Galaxy Arena in Mid-April.
Both Sands China and Galaxy had outstanding performances in MICE and non-gaming events in 1H23.
Last week, Macau held the Guangdong-Macau Products Fair at Galaxy International Convention Center, which recorded over 100,000 visitors, with a majority of tourists.
And Sands China also held the Shopping Carnival in its Cotai Expo, attracting more than 110,000 visitors for its four-day events.
According to AGB's previous reports, Galaxy International Convention Center received over 10,000 conference delegates this year after all the travel restrictions were removed. And the concerts by K-pop girls band Blackpink also saw strong success in the region, bringing some 26,000 viewers over the two days.
Sands China has also launched a series of concerts and amusements activities, with Jacky Cheung's concerts attracting a record-breaking 109,000 fans to The Venetian Macao's Cotai Arena
The six gaming operators have pledged to invest MOP118.8 billion ($14.8 billion) over the next 10 years, setting a goal to build up "a new economic system" for Macau.