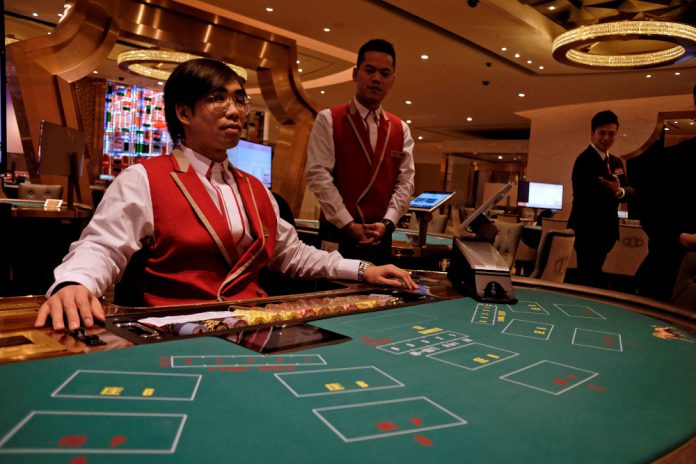 The number of employees in Macau's gaming sector fell by 2,176 in the second quarter, when compared to the same period of 2021.
According to official data, there were a total of 53,592 workers employed in the sector, with shift workers making up nearly 95 percent of these.
The average monthly earnings of the workers fell by 1.8 percent yearly, to MOP23,270 ($2,890), while the number of vacancies in the sector only totaled 19, compared to 56 in 2Q21.
Regarding employee turnover, there were 70 percent less new recruits during the quarter, at just 143, while 816 employees left employment, a yearly drop of 19.7 percent.
Regarding the overall distribution of workers in the sector, 45 percent of those employed are dealers, while just 5.8 percent are directors and managers. According to Macau law, only locals are allowed to be dealers.
Dealer salaries averaged MOP19,370 ($2,400) per month, a 2.9 percent yearly drop, while directors and managers' salaries averaged MOP51,270 ($6,370), a 1.6 percent yearly drop. However, there was a large discrepancy in the salary difference of directors and managers who are local versus their non-resident counterparts – with locals making MOP49,370 ($6,130) and non-residents making MOP80,700 ($10,000) per month.