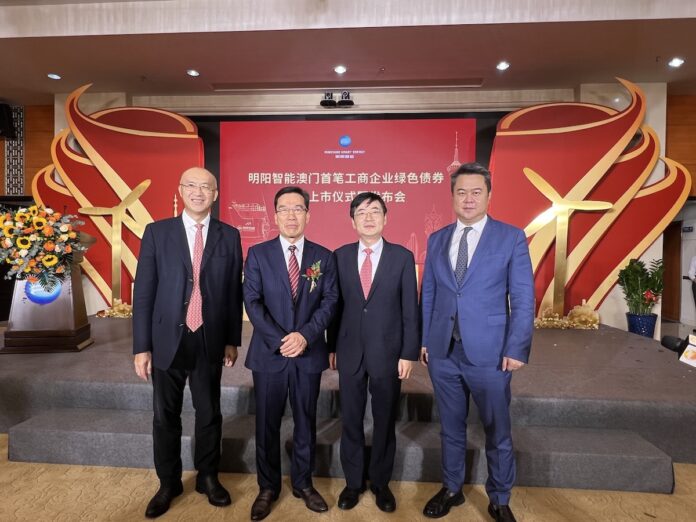 Galaxy Entertainment Group recently invested US$10 million in a green bond issued by Mingyang Smart Energy Group, with the security to be listed on the Chongwa (Macao) Financial Asset Exchange Co., Ltd.
This initial green bond supports the integrated development of the Guangdong-Hong Kong-Macau Greater Bay Area, as well as the development of Macau's financial market. This represents GEG's third investment in corporate social responsibility and green bonds, following its subscription to Asia's first biodiversity-themed bonds this September and the SME Themed COVID-19 Impact Alleviation Social Bonds last year, both issued by BOC Macau. 
As the only integrated resort operator that has subscribed to these CSR and green bonds, GEG has been proactively supporting the development of Macau's financial markets, as well as the city's economic diversification and integration into the Greater Bay Area through participating in emerging finance, Galaxy said.
Headquartered in Zhongshan City of Guangdong Province, Mingyang Group is a world-leading clean energy integrated solution provider and the first private entity to issue bonds in Macau. Proceeds from the bond sale will fund the construction of green-energy projects. The issuance marks not only a milestone for the development of green finance in the Greater Bay Area, but also a landmark initiative in Macau's green-finance sector.
Upholding its philosophy of "What is taken from the community is to be used for the good of the community," GEG has kept in close contact with BOC Macau to explore different proposals that support sustainable development.