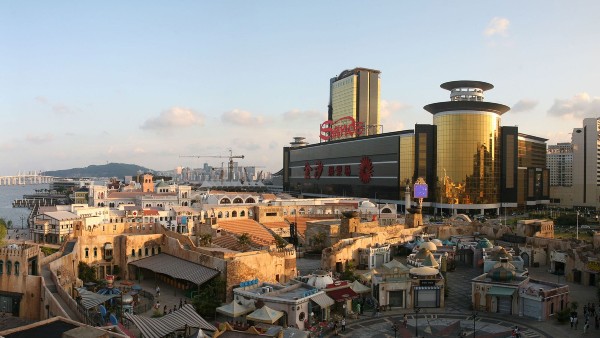 Sands China continues to show improving results, posting a narrower loss of $213 million in the first quarter of 2021, ahead of analyst expectations. 
Total revenues fell 4.6 percent compared to the prior-year period, however, adjusted property EBITDA was $100 million, up from $67 million in 20Q1.  
Bernstein noted that in Macau, visitation and GGR picked up in March and continues to improve in April 2021.
"Near-term recovery trends tend to look positive, but any major improvement needs to see visa changes. There has been an acceleration of leisure customers, which supports recovery in base mass GGR and continued retail and non-gaming improvement," said Bernstein.
Las Vegas Sands CEO Rob Goldstein said he was confident in the eventual recovery in travel and spending, but noted that while demand for Sands' offerings for customers that have been able to visit have been robust, pandemic-related travel restrictions continue to limit visitation, particularly in Macao and Singapore. 
In Singapore, Bernstein notes that local demand continues to lead profitability, even as the international business remains absent due to travel restrictions.
Sands China's parent company, Las Vegas Sands Corp reported a net loss from continuing operations of $280 million, widened compared to $92 million in 20Q1, though still higher than expectations.
This was due to a 15.6 percent fall in revenue year-on-year, as well as interest expenses and an increase in weight average debt balance due to the issuance of senior notes in June 2020. Bernstein's Vitaly Umansky said the results were helped by a high VIP hold. 
"Our industry-leading investments in our team members, our communities, and our market-leading Integrated Resort offerings position us exceedingly well to deliver growth as these travel restrictions eventually subside and the recovery comes to fruition. We are fortunate that our financial strength supports our investment and capital expenditure programs in both Macao and Singapore, as well as our pursuit of growth opportunities in new markets," said Goldstein.