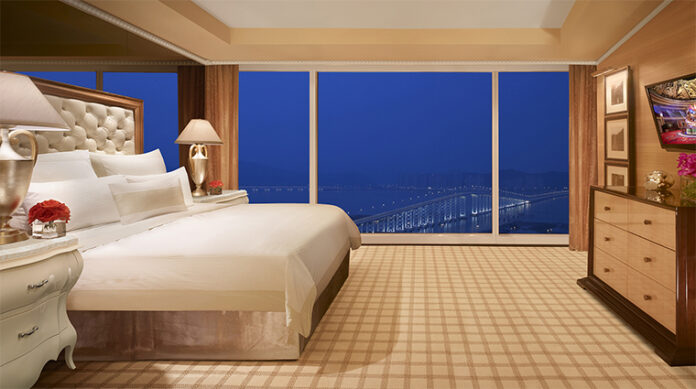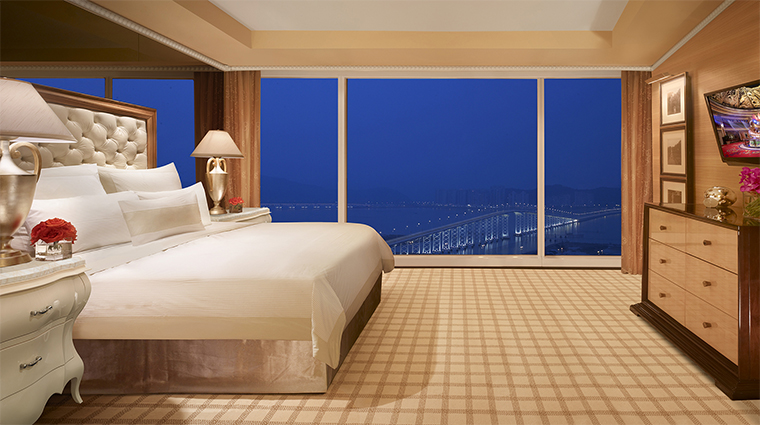 Some of the luxury Macau hotels located at casino resorts were found to have been sold out since last week for the upcoming Labor Day holiday period, according to checks by AGB.
China's State Council has designated the holiday period for mainland Chinese residents as April 29th – a Saturday, to May 3rd – a Wednesday, inclusive. The festive break in Hong Kong – another important source market for Macau's tourists – is designated as running from April 29th to May 1st.
AGB found out the hotels operated by MGM and Wynn are found to be most popular for mainland travelers. According to the biggest online travel agency in China – Ctrip.com, hotel rooms of MGM Macau from April 28th to May 5th are fully booked. MGM Cotai's hotel rooms are also sold out from April 29th to May 2nd.
When checking the availability of Wynn Palace, the standard hotel rooms were also fully booked from April 28th to May 2nd, while the hotel room prices spike from around $260 to $977 per night (the weekend before the Labor Day holiday between April 21st to 22nd).
Galaxy Hotel was fully booked as well from April 29th to May 2nd, as well as the last weekend before the five-day Labor Day holiday from April 21st to 22nd.
Another popular hotel for Chinese travelers, the Venetian was not fully booked yet. According to the prices shown on the booking website, the hotel room fare is 170 percent higher than the period before the holiday, with May 1st and 2nd having the highest pricing of over $600 per night.
Labor Day is not the first major holiday season for the Macau hospitality sector since the authorities lifted COVID-linked travel controls, including canceling all COVID test requirements for inbound travelers from mainland China, Hong Kong and Taiwan.
Speaking to AGB, the president of the Macau Tourism Industry Association said that about 10 hotels in integrated resorts (IR) have already sold out. Based on his observation, the five-star hotel room price is up to MOP5,000 ($614) per night, which is back to pre-COVID levels. And two- or three-star hotels in the city also set their price at around MOP2,000 ($250).
Asked about price spikes in Macau's hotel rooms, Andy Wu denies that the increase in price is due to the manpower shortage, mentioning that the Macau Government already gave back the non-local workers' quota earlier, claiming that hotel operators can use the quota to hire non-local workers to fulfill the demand.
The association head notes that the key problem is that the mainland workforce has less interest in working in Macau as the salary is no longer attractive, at the same time, the application of non-resident employees from mainland China takes one or two months to evaluate.