The Macau Gaming Equipment Manufacturers Association (MGEMA) has revealed that the 2023 edition of the MGS Entertainment Show is slated to take place on November 14th and 15th at the Galaxy International Convention Center.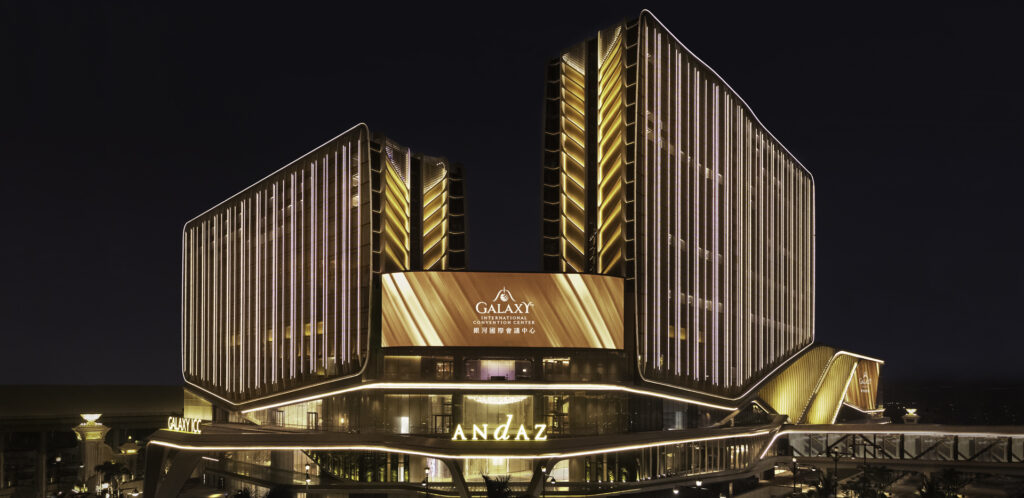 This prominent gaming trade show is set to occupy an 4,000-square-meter space, with expectations of hosting up to 80 exhibitors.
Anticipated attendance at the exhibition is well over 5,000 professional visitors.
Beyond its role as an exhibition, the trade show incorporates the MGS Summit, providing a forum for industry experts to explore the most recent trends and innovations across the sector.
The 2023 MGS Entertainment Show aims to serve as an inclusive hub for business interactions, spanning sectors like technology, entertainment, gaming, tourism, hospitality, accommodation, and security.
Past editions of the trade show have attracted more than 20,000 visitors and exhibitors hailing from 54 countries and regions, presenting their products and services.
Conducted annually in Macau from 2013 to 2019, the MGS Entertainment Show has been officially recognized by The Global Association of the Exhibition Industry (UFI) and has received multiple accolades from the Macao Convention and Exhibition Association.
The 2020 edition was canceled due to the impact of COVID. Subsequently, in both 2021 and 2022, the organizers transitioned the event to an online format, condensing the conference into a single-day affair.