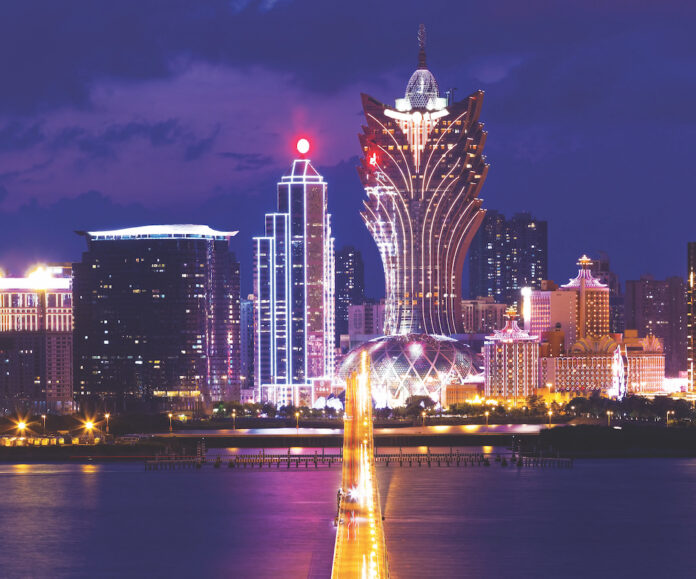 Despite China's internal travel restrictions Macau GGR for the second week of September grew 6 percent on a weekly basis at MOP 92 million ($11.37 million) against MOP 88 million ($10.9 million) from the previous week.
"A disappointing Mid-Autumn Festival weekend which registered only 16,000 arrivals on a daily basis," senior gaming analyst at Bernstein, Vitaly Umansky, wrote.
"Near term recovery will remain tepid as the Chinese government has suggested people minimize travel during Golden Week between Oct 1-7," the brokerage report added.
Regional COVID outbreaks in China, posting stricter policies for long-distance travelers, including 48-hour negative NAT results before boarding vehicles from Sep 10 to Oct 31, were noted as non-positive markers by the brokerage.
Chengdu, with 21 million population, ended its lockdown on September 12 while regional COVID outbreaks in mainland China continue, continuing to make an impact on the visitations.
"Visitation to Macau should remain weak until people feel confident to travel and restrictions are relaxed. The pace of GGR recovery in September and October is likely to be slowed by China's travel policy," the brokerage report noted.
Medium-term recovery will be dependent on travel policy relaxation post the 20th National Congress of the Chinese Communist Party, which starts on Oct 16, the analyst argues.
Macau's MTD (month-to-date) GGR (September 1-7) of MOP 1.1 billion ($136 million), with ADR (average daily revenue) of MOP92mm ($11 million), which is down 88 percent as compared to Sep'19 ADR and 53% down on a YoY basis comparison to Sep'21 ADR, but up 30 percent on a monthly basis from Aug'22 ADR.
Visitation
Average daily travel in and out of Macau increased to 32,300 for September 1-7, a weekly basis uptick of 10 percent, as compared to 29,400 of the previous week between August 25-31.
Daily visitation has been exceeding 20,000 since Aug 13, except on Aug 25 due to Typhoon, and exceeding 30,000 since Sep 1, though still below the 37,000 seen in 1H22, which has been a kind of an average of the first half of FY22.
Average daily visitation increased by 53 percent in September 1 to 7 compared with August average of 21,200, but still 43 percent lower than the previous peak month of May '21, which recorded an average flow of 57,000 daily visitors since COVID began.
Forecast
Bernstein's report forecasts September 2022 GGR to be down 87 percent as compared to Sept'19, whereas an uptick in ADR of 32 percent on a month-on-month basis when compared with August 2022.
However, the GGR is likely to dip if China travel restrictions are further increased, and visitation into Macau does not pick up.
Shares prices and Stocks have been pressured by COVID outbreaks; however, long-term Brokerage remains bullish on Macau recovery driven by border reopening and led by mass or premium mass segment players.