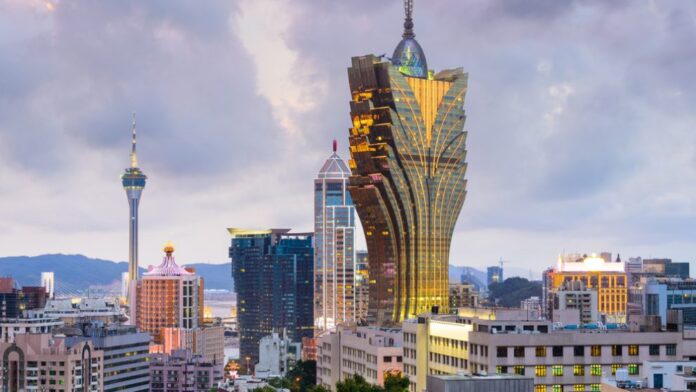 Macau gaming operators lost US$1.5bn in 3Q22, leading brokerage Morgan Stanley reported, estimating a negative corporate EBITDA of US$600m. 
The number raises industry net debt to US$24bn, Morgan Stanley notes, with a potential uptick next quarter, conditional on e-visa/package tours open, the COVID zero policy and license extensions.
Macau gaming companies reported 3Q GGR at MOP5.5bn. The brokerage estimates mass revenue of MOP4.5bn. 
Morgan Stanley highlights that 3Q22 was negatively impacted by two weeks of casino closure in July and local lockdowns. 
Quarter daily Chinese visitation was 7.7K (-50 percent QoQ, 10 percent of 2Q19. September visitation and Mass revenue recovered well, from previously monthly lows of July and August, to 19 percent and 17 percent of 2019's level, respectively.
The brokerage expects 3Q22 gaming industry corporate EBITDA at -US$603mn (vs. -US$459mn in 2Q22), the lowest since IVS visa resumption in Sep 2020.
Morgan Stanley forecasts the industry will burn US$1.5bn of cash in 3Q22 (vs. US$1.4bn in 2Q22), including development capex. 
The brokerage estimates are lower than the consensus for all except Galaxy and Wynn. Consensus 2023e EBITDA has come down by 37 percent YTD. 
Morgan Stanley underlines the downside risk to consensus 2022/23 estimates: for 2024e EBITDA, consensus has reduced its estimates by 20% YTD to only 95% of 2019.
October Golden Week visitation was in line with May GW 2022, despite stricter Covid control measures, the MS Investor's note read.
Daily GGR of MOP200m was also similar to May GW, which is encouraging. October GGR could be muted but we expect a gradual resumption of e-IVS visas and package tours to start in Nov 2022.
Morgan Stanley forecasts 4Q22 EBITDA of 8 percent of 2019.