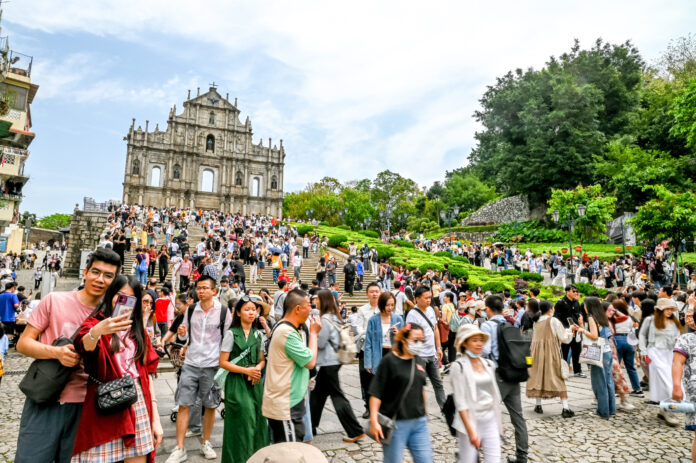 About 80 percent of Macau's tour guides have returned to work, revealed an industry insider, as tour groups from mainland China to Macau restarted this February after the country finalized its opening-up policy.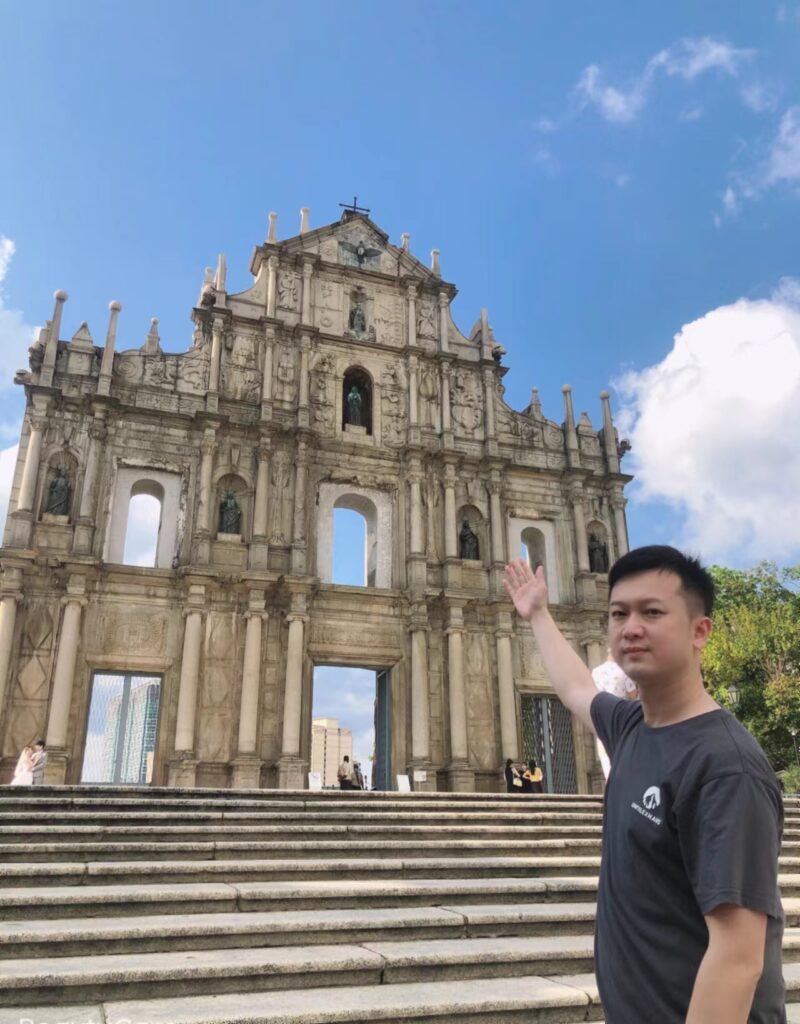 Speaking to AGB, the vice president of the Cultural Heritage Tourist Guide Association of Macao, Javy Chong, said that tour groups had been suspended since early 2020. After the three-year pause, most tour guides in the city had to leave their job to find another way of making a living.
"Some tour guides want to come back, but as the reopen happened suddenly, some time is still needed for people to settle into their previous jobs," he said.
"In my case, I am thankful to my boss for giving me a job during the COVID period, so I wouldn't immediately leave the previous job to go back to the tour guide job", he added.
Although the tourism industry saw a big loss of employees during the COVID downturn, Javy Chong says that he hasn't seen a shortage in tour guides. "Some new blood entered the industry, on the one hand they replaced the losses but on the other hand, they already had good performance in receiving excursions from mainland China", he said.
According to official statistics, after removing all COVID-linked travel restrictions, package tours saw a strong uptick, with 93,000 visitors arriving as part of tour groups in March. This accounted for the majority of the 110,000 arrivals on package tours during the first quarter of the year.
Javy Chong believes that the package tour sector is not fully recovered yet, as the sector is expecting 10,000 daily arrivals on package tours. He also shares that tour guides' salary levels haven't increased compared to pre-pandemic levels. The general day tour service for 7 hours may charge MOP700 ($87), and a half-day tour service (4 hours) may charge MOP500 ($62).
In December of last year, the Macau government announced a subsidy scheme to bring back mainland package visitors, offering up to MOP250 ($31) per night per tourist for tour groups of at least 10 people. Applications for the subsidy must be submitted by local travel agencies.
Recently, Macau announced a similar subsidy program for local travel agencies with the intention of increasing the number of tourists from overseas and Taiwan and prolonging their visit duration to the city. According to a new scheme, travel agencies in Macau are eligible to receive up to MOP500 ($62) per night per tourist from "international markets" for tour groups of four or more.
Javy Chong pointed out that Macau may have enough English-skilled tour guides, but for some other foreign language tour guides, Macau may also face a shortage if the number of its tour groups increases.