The gaming industry is expected to make up only 40 percent of Macau's gross domestic product (GDP) by 2028, as the SAR government aims to increase the weight of non-gaming sectors to 60 percent.
Last week, Macau authorities initiated the public consultation for the city's 'Development Plan for Appropriate Economic Diversification of the Macao SAR (2024-2028)', which is scheduled to run until September 2.
The consultation document shows that the degree of dependence of current income on gaming is expected to be below 2019 levels in 2028. Macau's gaming tax revenue in 2019 amounted to MOP113 billion ($14 billion), or 84 percent of the government's total revenue. The set goal in the document points that that the city's government's economic diversification plans will still maintain a large gaming contribution to total government revenue.
The development plan proposes major tasks and key projects from 2024 to 2028, aiming to facilitate the development of new industries using a multi-pronged approach in terms of policy, human resources, and financial resources, according to the Macau SAR government.
The plan sets a detailed path for the tourism business, traditional Chinese medicine, modern financial services, high technology, the conversion and enhancement of traditional industries, and for the convention and exhibition, sports, commercial, and trade industries, said the government.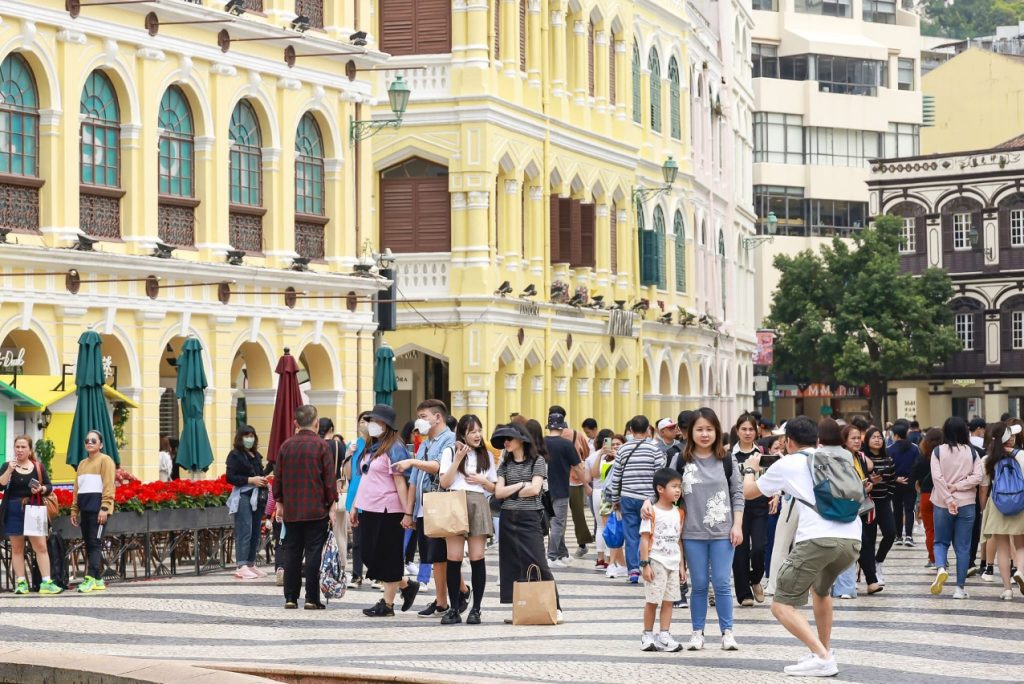 According to the online document in Chinese and Portuguese, the Macau government suggests sustaining non-gaming employment at 80 percent of total employment by 2028. In 2022, this figure was 81.1 percent.
The number of people employed in Gaming & Junket Activities in Macau rose to 68,500 in 2Q23, an increase of 2,100 from 1Q23 but down 18,600 compared to the same quarter in 2019, according to information from the Statistics and Census Service (DSEC).
Regarding Macau's tourism development, the authorities set a goal to recover the 2019 level of international tourists by 2028. Macau received 3.1 million international visitors in 2019, but the number dropped significantly to 13,654 in 2022 due to COVID.
University education related to the integrated tourism and leisure industry is expected to be strengthened in the next five years, as the plan suggests increasing the number of related courses from 40 to 50.
The document stress that promoting an appropriate and diversified economy is 'the only way' to solve the deep-seated contradictions and problems in Macau, the 'inevitable choice' to ensure the long-term prosperity and stability of the city and the task of Macau and all sectors of society.