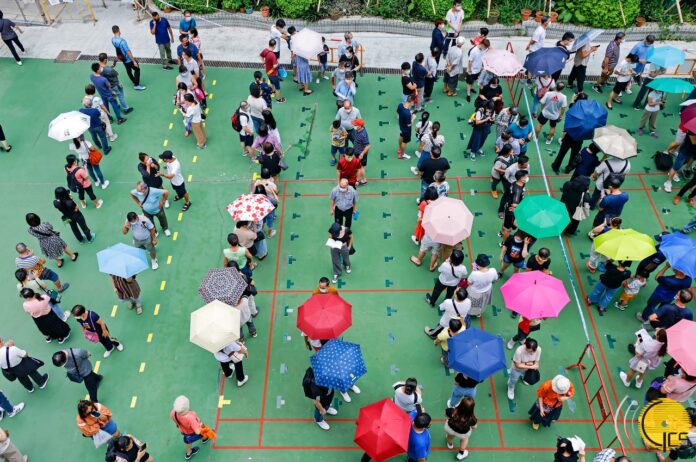 Health authorities in Macau said on Friday that they had successfully tested over 578,000 people in the city, ahead of their goal of testing the entire population by 9am on Saturday.
All of the 268,000 test results delivered so far are negative. Authorities notified that even if no new cases are found, individuals currently confined to the Red Zone will not be allowed to leave until August 17th, after completing a 14 day isolation from the period when the four new Delta variant cases were discovered.
Macau's casinos have leapt into action to support the vaccination efforts, with the Big Six operators all providing testing spaces, as part of the 42 testing centres set up citywide.
One concern remains, however, as authorities are predicting that at least 12 hours will have to pass after testing has been completed in order to get all the test results, and it could take up to two days for the test results to be reflected in the Health Code – necessary to enter casinos or to cross the border.
This means that anyone whose Health Code data has not yet been updated by the authorities to reflect their latest test results will automatically be given a Yellow code, and be restricted from certain places.
Authorities have previously notified that the mass testing regime is concentrated on identifying possible new cases and not on facilitating cross-border travel, and the delay in updates to the Health Code could cause delays for those wishing to exit or enter the city.