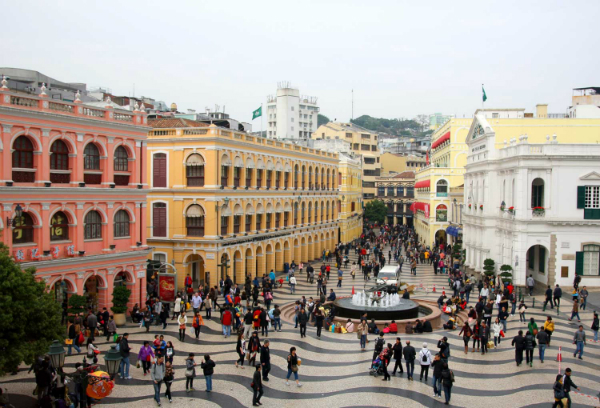 The five-day Labor Day holiday in Macau saw a total of 137,000 visitor arrivals, a little over 25 percent of the visitor arrival numbers in the same period in 2019, according to the Macau Government Tourism Office (MGTO). 
Pre-pandemic, the gaming hub recorded a total of 531,000 visitor arrivals during the Labor Day holiday, with a daily visitor average of 132,750.
However, this year's holiday, which ran from April 30 to May 4, saw only an average of 27,400 visitors per day, down also from last year's average of 33,000 arrivals per day, though up from April's daily average numbers. 
The average occupancy rate of hotels reached 59.5 percent during the holiday period. In 2019, this number was 96.2 percent.
The suppressed number was not unexpected.
On April 25, Macau Government Tourism Office director Helena De Senna Fernandes said they were expected only around 25,000 visitors on average per day, given outbreaks of Covid-19 across a number of regions in China.
Luckily, Macau was able to relax some of its testing requirements for travelers from the Guangdong province ahead of the May holidays.