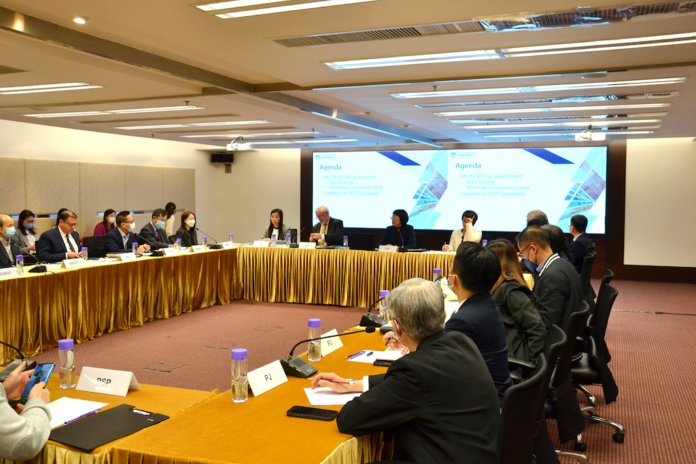 Macau's government is considering if there is a need to update Macau's laws, regulations and guidelines regarding anti-money laundering/counter financing of terrorism (AML/CFT).
The office says that the working group for AML/CFT in Macau will evaluate Macau's situation according to the latest international standards, despite Macau recording fewer gaming-related crimes last year.
Macau's Judiciary Police (PJ) released its 2022 work report in February, noting that "Money Exchange Fraud" was a common problem around casinos areas. Police intercepted over 3,500 "Money Exchange Gang" instances last year and reported more than 100 to the Gaming Inspection and Coordination (DICJ) Bureau for those involved to be banned from casinos.
During the first plenary meeting of the working group, the Macau officials also discussed the impacts of the latest revisions of international AML/CFT standards for Macau, as well as details on requirements for promoting transparency of beneficial ownership of legal persons and legal arrangements to prevent criminals from using complex corporate structures to conceal illegal activities and fund flows. 
Many money laundering cases are believed to be linked to the gaming industry. Recently during Macau's junket crackdown many of the suspects were accused of money laundering crimes. Previously, the Congressional-Executive Commission on China reported that $202 billion in illegally sourced funds moved through Macau each year before COVID, including money laundering through casinos.