The Macau SAR has reported an average of 131,000 daily visitor entries in the first five days of the National Day Mid-Autumn Festival Golden Week, a number above previous government estimates.
The SAR government had previously predicted a 100,000 average for daily entries in the city.
However, so far the visitor volume has been above that level, with Saturday, September 30 even seeing a tally above that of the same period in 2019. On that day the city welcomed 158,633 arrivals, marking the highest figure in four years.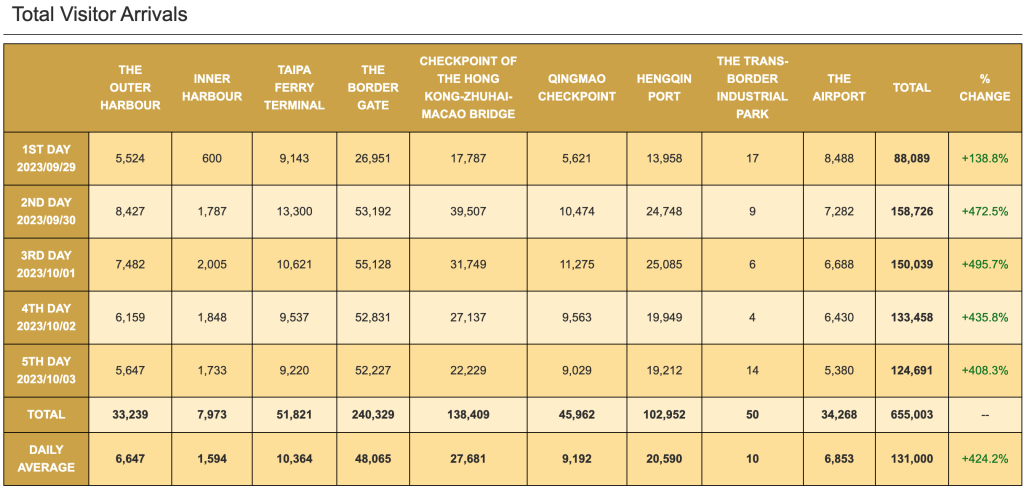 After an increase during the weekend, daily numbers have slowly decreased until reaching about 125,000 by October 3.
Brokerage Jefferies recently predicted that Macau gaming revenues during the National Day Golden Week – which feel with the Mid-Autumn Festival holiday period this year – will be stronger than Lunar New Year and May's Golden Week Labour holiday.
Local tourism authorities now expect the holiday period will see an average daily visitation number of around 150,000, with the total tally for 2023 to reach some 25 million, about half of 2019.