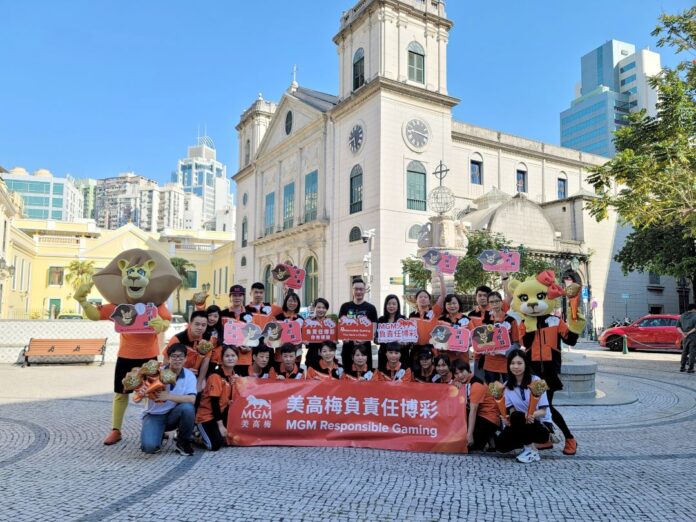 Sands China and MGM have each announced their own initiatives at promoting responsible gaming, in line with the Macau government's "Lose Control, Lose Family" responsible gaming campaign. 
In a press release, MGM said it rolled out its "Lost Control, Lose Family"  initiative this year, comprising a wide range of activities, enabling team members, residents and tourists to better acquire RG knowledge.
This included community-based roadshows, in a bid to develop a more harmonious and healthier community, including "MGM x AJVM – Responsible Gaming Roadshow", "MGM x GEH – 'Lost Control, Lose Family' Responsible Gaming Roadshow" and more.
The roadshows were conducive to broadening community engagement and inculcating RG concepts into the community. MGM and these associations also collaborated to co-host interactive RG events, such as seminars, multimedia promotions and family-friendly activities, to help audiences better grasp the potential risks of gaming activities.
To further deepen the RG knowledge of its team members, MGM collaborated with SKH to co-organize the first "RG Talk in Homebase" event at MGM's team member dining areas, during which SKH counselors expounded on RG knowledge to team members via fun quizzes with prizes. The company also launched the "Surprise Visit by RG Ambassador" for the first time to carry out surprise tests on RG topics at various departments.
In addition, the "Let's Roll RG" training course, launched this year, has been incorporated with new content about preventive measures for problem gambling so that team members can better understand and tackle gambling disorders.
The Company also assisted them in completing the "Certificate in Macau Responsible Gaming Advisor" Course organized by the government.
Sands China on the other hand, recently held a Parent-Child Financial Management Challenge – "Responsible Gaming x Virtual Learning", which was participated by more than 1,400 families.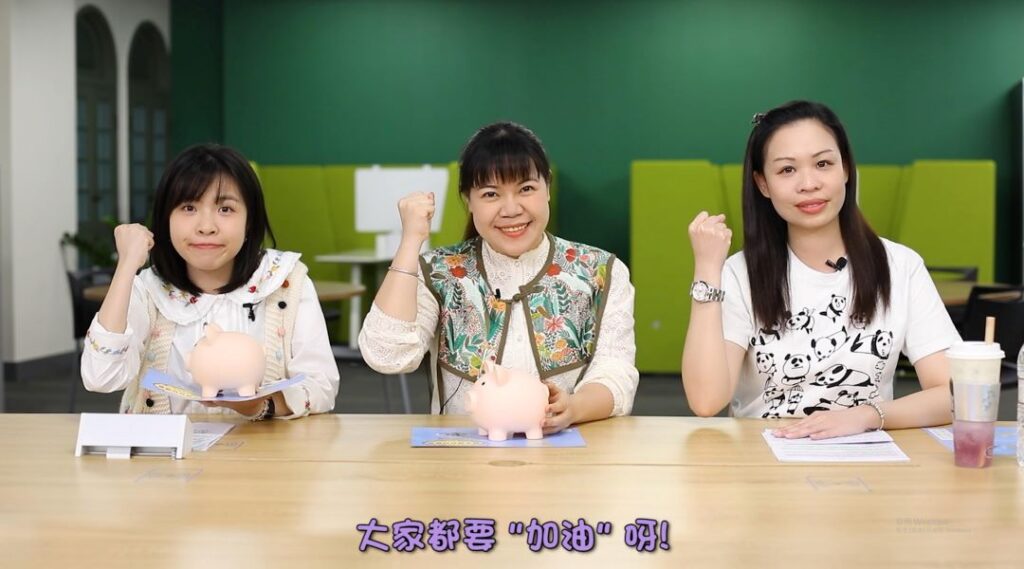 The challenge, which took place in November and December, aimed to foster a strong and healthy habit of smart financial management and expenditure tracking in children while encouraging meaningful parent-child interaction. Sands China distributed activity kits to the participants, which comprised Sands China team members, members of the public who signed up through local non-profit organisations, and students from local schools.
Each kit consisted of a piggy bank, a savings journal, and a QR code to access three instructional videos as a guide for completing the challenge. The challenge spanned 30 days and was completed by children with the help of their parents.
Sands China's Responsible Gaming department and the Youth Volunteers Association of Macao created the kit's three instructional online videos for participants to watch at the start, midpoint and endpoint of the challenge. The videos provided useful information and benchmarking through role play, which allowed children to gauge their progress and encouraged them to continue the challenge.
"Sands China was very pleased to offer this Parent-Child Financial Management Challenge, as it promotes the importance of parental engagement in instilling financial management concepts into children's minds in a fun way," said Dr. Wilfred Wong, president of Sands China Ltd. "By encouraging smart financial management for a better future, we hope to spread the concept of responsible gaming to every corner of the community, including schools and local service organisations, and to the next generation. Our thanks go to our team members, community members and the participating local organisations for joining in to take this challenge to support responsible gaming in Macao."
Among the kit's messages is the idea that, with the advent of digital wallets, the line between saving and spending has become blurred. Children, as a result, may find it difficult to embrace the concept of saving. In order to help them in this regard, the financial education in the kit seeks to establish in children's minds the "old value" concept that saving comes before spending; to strengthen the ability to differentiate between "needs" and wants;" and to provide an opportunity for children to handle money in the form of physical currency.
Feedback from the challenge has been overwhelmingly positive, with participants praising the cute design of the piggy bank, the detailed guidance, and the engaging videos. Many parents and families were attracted to participate in the activity; most of the participating children accepted the saving challenge and expressed that they were motivated to learn about financial management when they saw the piggy bank.
With the success of the programme, Sands China hopes to incorporate similar financial education on digital wallets in future editions, with the hope to reach out to even more families.