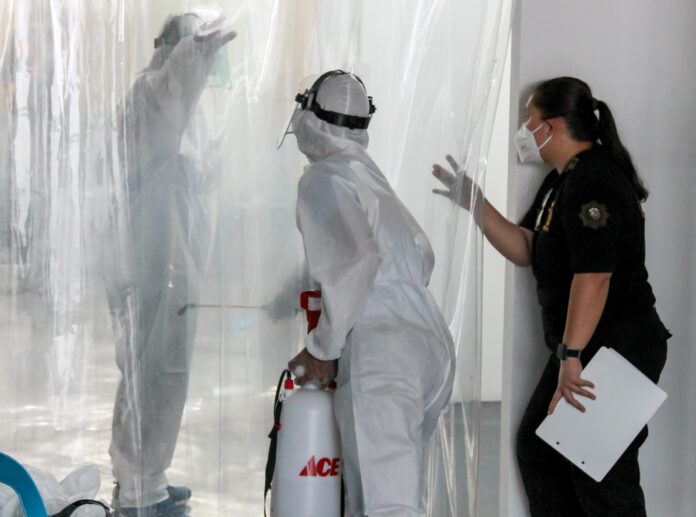 Numerous nations in Asia on Wednesday reported record rises in new Covid-19 cases, as the Delta variant continues to affect the region.
South Korea saw its highest-ever daily increase, at 1,896 cases on Tuesday. Tighter social distancing curbs took effect across most of the country and are set to last for two weeks.
In Japan, Olympic host city Tokyo recorded 3,177 cases on Wednesday, a daily record for the second straight day. Governors of three prefectures near the city will ask the government to declare states of emergency for their regions by Thursday. Tokyo is currently under its fourth state of emergency, due to last through the Olympics.
Thailand recorded a new daily record of 16,533 coronavirus cases on Wednesday, bringing the nation's total to nearly 550,000. Those seeking treatment in the capital are reportedly being returned to their hometowns by train to avoid overtaxing Bangkok's medical system.
Malaysia also recorded a record high for new infections, with 17,045 cases reported on Wednesday, only six of which were imported. The government has been questioned why it is planning to end its state of emergency on August 1st, as patient numbers continue to spike.