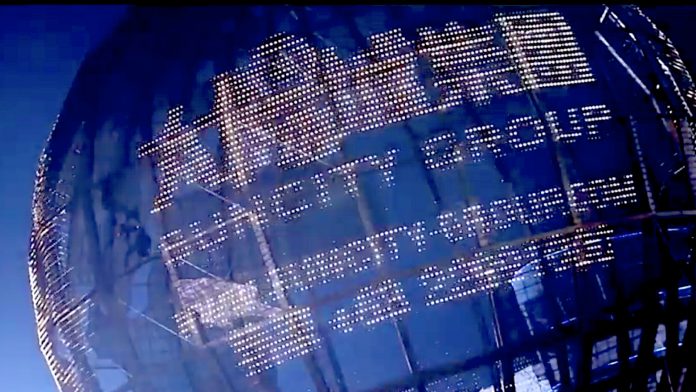 Hong Kong-listed Suncity Group Holdings on Monday said it expects to record a profit for the year ending December 31, 2020, despite a 67.4 percent decrease in revenue in the year. 
According to a filing to the Hong Kong Stock Exchange, the company said it expects to record a profit attributable to shareholders of approximately RMB750.4 million in 2020, compared to a loss of RMB1.5 billion in 2019. 
Suncity said the profit is attributable to a number of factors including a gain on change in fair value of derivative financial instruments of approximately RMB1.4 billion, a gain on change in fair value of convertible bonds of approximately RMB213.5 million, a net gain on bargain purchase on acquisition of Summit Ascent Holdings Limited of approximately RMB200.7 million. This was partially offset by a loss on change in fair value of investment properties, finance costs, share of loss of a joint venture and an impairment loss on interest in an associate, according to the company. 
The group's flagship project, the HOIANA in central Vietnam was scheduled to hold a grand opening this year, but was postponed due to travel restrictions. Work however, is scheduled to begin on the second phase of development, which will focus on increasing the number of guest rooms as well as the expansion of retail areas, including beach resorts and a Vietnamese Village. Further down the road, the group plans a waterpark and an adrenaline park, as well as an observation deck.
The company is also the controlling shareholder of Summit Ascent, which operates the Tigre de Cristal IR in the Primorye gaming zone in Russia's Far East, which was closed between March 28 and July 16 in 2020. 
Phase 11 of the development project is slated to start this year, doubling the number of entertainment facilities and tripling guest rooms.
The company is planning to preview the new facilities in late 2022, with a view to a grand opening in 2023.
The company is also engaged in building a luxury resort in Niseko, Hokkaido, and is working with Clairvest to compete for a Wakayama IR in Japan.