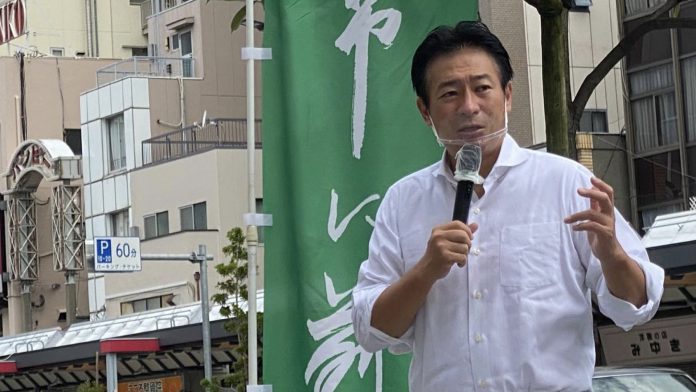 Every nation that hosts casinos or IRs develops their own set of regulations to govern the industry, but did Japan just happen to throw together a jumble of elements into the mix that has actively invited misfortune?
Along these lines, a convincing opinion article from Daniel Cheng, who helped lead Hard Rock Japan's efforts in its earliest stages, was published by AGB last week. It deserves to be interrogated for its rich insights about what has already gone wrong in the Japan IR campaign, and why.
Cheng argues that Japanese policymakers developed a "flawed process" for establishing IRs which itself has carried the seeds of both the withdrawal of such an international industry leader as Las Vegas Sands, as well as the bribery scandal that befell former Senior Vice-Minister of the Cabinet Office Tsukasa Akimoto.
Cheng takes aim at the Japanese plan to have local governments partner up with a single IR operator consortium and then have them jointly bid for one of the three available IR licenses. While such an approach was no doubt guided by the structure of the Japanese political system—principally the loose relationships between the central government with the prefectural and municipal governments—it was unique in the experience of international gaming companies, and not in a good way. As Cheng puts it, "This odd juxtaposition creates an unholy union crossing politics with private money and begs a surefire model for a graft funnel that's too tempting to resist."
The peculiar Japanese approach has also thrown tasks to the local governments that really ought to be in the hands of the central government. For example, background checks on specific operators and business consortiums are being left, at least in the early stages, to the limited resources and authority of non-specialized local bureaucrats in places like Wakayama and Nagasaki. Shouldn't there be a national pre-qualification process to weed out the problem businesses right from the beginning? Does this crucial step really need to wait until after each local government has already committed itself to a particular consortium partner?
Cheng has been talking about these same questions for several years, even when he was still representing Hard Rock Japan's campaign. As a Singaporean he watched his own government go through an IR development process that was by almost all accounts extremely orderly and successful.
But lessons of the past, as Cheng points out, have been ignored in the Japanese process. Cheng has long talked about the importance of having a consecutive, and not concurrent, IR bidding process. He has counseled allowing the best and most experienced IR operators to make a bid for the most attractive local Japanese jurisdiction and then, if they fail there, giving them time to prepare the next most attractive location on the list, and so on. This approach should ensure that all three operators ultimately selected are substantial companies.
Instead, the concurrent selection process has created "a free-for-all frenzy by each local government" which has witnessed, for example, all the major operators first line up at Osaka's door, only to see all but MGM Resorts shift with undue haste to Yokohama as soon as Mayor Fumiko Hayashi threw her municipality's hat into the ring.
And what if—as is quite plausible—Tokyo Governor Yuriko Koike decides to enter the race at a later stage? Will most or all of the marquee IR operators then flee Yokohama, beset by so many political problems, as quickly as they had come running last year?
Again, none of this chaos was inevitable. It was rather the product of the failures of design in Japan's regulatory process. Put slightly differently, the contours of Japanese politics have not so far matched up very well with the needs of an intelligently regulated IR industry.
Cheng concludes that "it is imperative to get it done right or not do it at all." This is the very same point that we have been banging on about throughout the crisis of the global pandemic.
IRs could very well be an asset to Japan, but that's not the road currently being traveled. A serious rethink is badly needed—not to mention a credible national effort to address public worries about an increase in gambling addiction, organized crime, and other widespread concerns. There is a convincing case to be made for IR development, but the government has so far made little or no effort to put forward a public case, relying mainly on ruling party control of the levers of power to simply push it through. 
The future prosperity of Japan's IR industry hangs in the balance. (AGB Nippon)