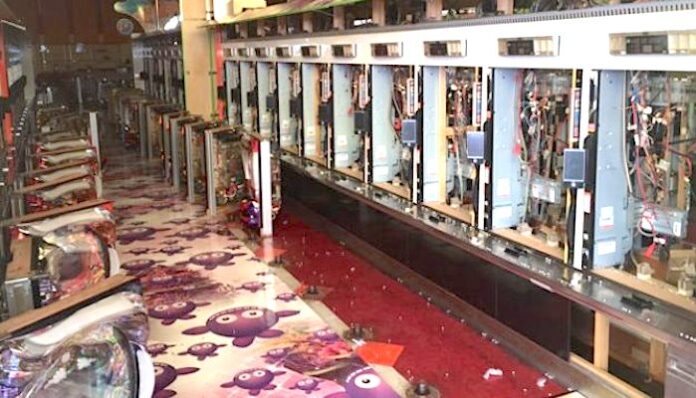 March was a devastating month for Japan's pachinko industry, with more than a hundred parlors disappearing in that short period at the end of the fiscal year.
According to the regular monthly survey of All Japan Amusement Business Cooperative Association, to which about 90% of all pachinko businesses belong, at the end of March the number of pachinko outlets were 111 fewer than at the end of February.
The result was that, as of the end of FY2020, the organization counted 8,063 pachinko parlors as its members.
The same figure at the end of FY2019 was 8,710 parlors, suggesting that about 7.4 percent of all pachinko parlors in Japan have disappeared over the course of the Covid pandemic.
Turning to machine numbers, the All Japan Amusement Business Cooperative Association reports that, as of the end of March 2021, the number of pachinko machines at its member stores was 2,187,288, a decrease of 31,568 from the previous month, and the number of pachislot machines was 1,421,139, a decrease of 20,769.
The pachinko industry has been facing multiple challenges aside from the pandemic, including tighter regulation of the gambling aspects of the industry and a declining customer base, in part because of general depopulation in Japan and in part because younger Japanese tend to prefer mobile games over visits to pachinko parlors.