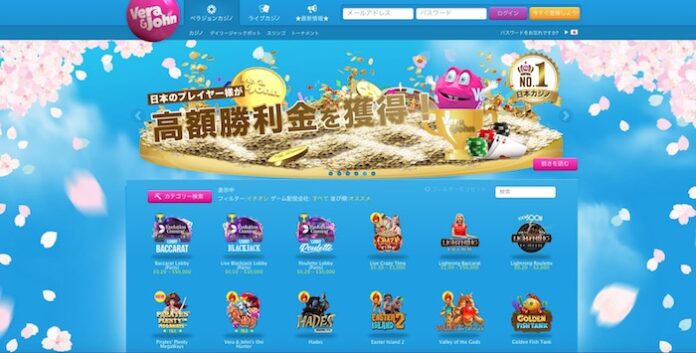 The merger of US-based Bally's Corporation and UK-based Gamesys Group will, among other things, bring new leadership to the largest online gambling brand in Japan, Vera & John.
On Tuesday, the two firms announced that they had reached "definitive terms" for the merger, which is now expected to go forward.
Commenting on the combination, Soo Kim, chairman of Bally's Corporation, said, "We believe that this combination will mark a transformational step in our journey to become a leading integrated, omni-channel gaming company with a B2B2C business. We think that Gamesys' proven technology platform alongside its highly respected and experienced management team, combined with the US market access that Bally's provides, should allow the combined group to capitalize on the significant growth opportunities in the US sports betting and online markets."
Neil Goulden, chairman of Gamesys, added, "Should Gamesys shareholders wish to invest in a business with a strong foothold in the high-growth US gambling market combined with established markets in the UK and Japan, they can elect for part or all of their holding to be converted into Bally's shares."
Gamesys is the parent company of an online gaming group that controls a number of online brands, including Vera & John.
In February, the Asahi Shinbun and the Tokyo-based Japanese subsidiary of SimilarWeb, an Israeli digital analysis support company, conducted a study which found Vera & John to be the most popular online casino site, seeing its monthly number of visits from Japan increasing from 648,000 in December 2018 to 77.51 million in January 2020.