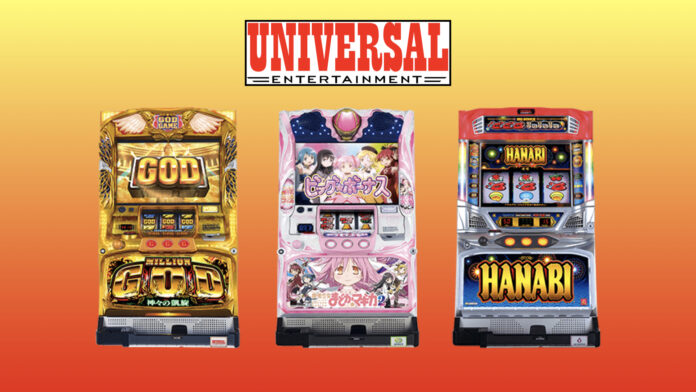 Universal Entertainment has recorded JPY77.1 billion (US$732 million) in revenues for the January-September nine-month period, a figure which was down 17.5 percent on a year-on-year basis. The net loss attributable to owners of the parent company came to JPY6.8 billion.
The company actually did quite well in its pachinko and pachislot machines business, which contributed JPY55.6 billion in revenues, a 31 percent increase. It's operating profit was JPY22 billion, a 116 percent year-on-year jump.
The firm said that its God series machines remain "extremely popular" and its two new titles in this series "have been exceeding the planned volume."
But even here Universal sounded a note of warning, observing that "although the number of customers and operating rates of pachinko halls is recovering slowly, pachinko hall operators remain cautious about replacing current machines with new models. Due to this situation, sales of pachislot and pachinko machines have been slow."
Regrettably, progress in pachinko and pachislot machine sales could not fully offset the sharp decline in revenues from Okada Manila in the Philippines, which has endured long periods of business suspension since March 15 due to the ongoing pandemic and even now is running at 30 percent capacity.
The IR business therefore recorded during the nine-month period JPY20.6 billion in revenues, representing a decrease of 58.6 percent year-on-year. Operating losses for the segment came to JPY7.6 billion.
Looking forward, the filing noted that Okada Manila received approval as of October to resume hotel services at full capacity. Also, some restrictions on restaurant operations have been lifted, regulations now allowing up to 50 percent of seats for dine-in customers at restaurants in Metro Manila.
Universal's other businesses aside from pachinko and Okada Manila posted net sales of JPY930 million, a decrease of 19 percent year-on-year, and an operating profit of JPY188 million in the first nine months of 2020.