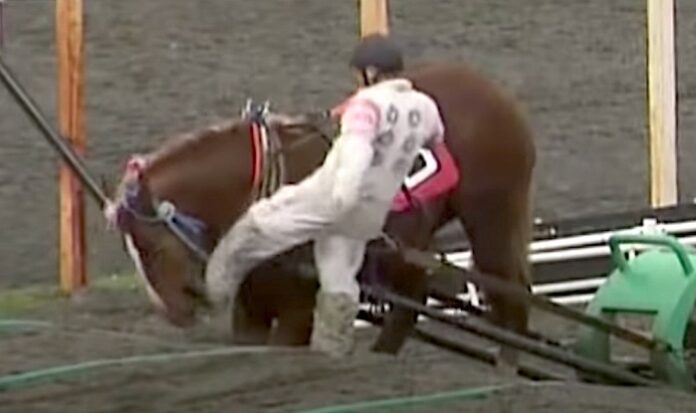 Japan's unique Banei Horse Racing (draft horse racing) in Obihiro, Hokkaido, is under the cloud of animal cruelty accusations after several videos of jockeys kicking horses in the face were distributed on the internet.
In the latest development, it was revealed that the Tokyo-based NPO Animal Rights Center has filed a criminal complaint with police, claiming violations of the Animal Rights Management Law.
The scandal first emerged on April 18 when a jockey was filmed kicking his horse several times in the face during a race after the horse had become stuck on a slope. Another video was soon produced showing another instance in which a groom kicked a horse in the face in a similar manner.
A section of the Japanese public was outraged by the footage of horses being kicked in the face, and Obihiro City, which owns and operates the Banei Horse Racing, was flooded with angry phone calls and mail.
In the midst of the fury, the Animal Rights Center explained that "we have filed a complaint in the hope that it will highlight the problems of the handling of horses at Banei Horse Racing."
The jockey and groom involved in the kicking incidents have so far gotten off with warnings, and some city officials seem to be indicating that kicking the horses in the face may have been intended to keep them from suffocating on the dirt slopes.
It's unclear whether or not the police intend to act upon the complaints.
Obihiro's Banei Horse Racing is a unique form of the sport in which draft horses pull their jockeys on sleds over a dirt track that includes slopes.