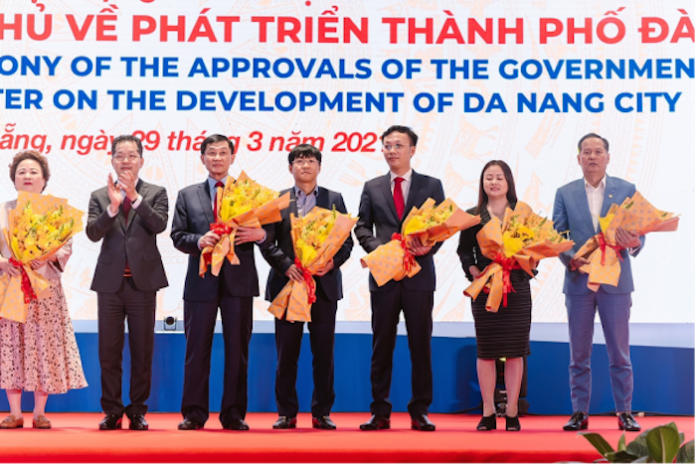 For those of you just returning to your desks after the Easter break, it's been a busy few days in terms of news in the Asian gaming industry, from a potential new mega project in Vietnam, to the latest on the impact of the Covid pandemic and more details about Japan's casino regulation.
But first, a look at the recent numbers out of Macau. Although gross gambling revenue figures for March showed an almost 14 percent improvement from the prior month, analysts at Deutsche Bank continue to trim back their forecasts for growth given the slow pace of recovery.
The firm is now expecting Q2 GGR to come in at $2.96 billion, that's up 635 percent from the same period last year, but is down from its earlier forecasts for $4.39 billion for the quarter.
For the year as a whole, it now sees GGR at $19.29 billion compared with earlier forecasts for $23.44 billion.
By 2023, the analysts see GGR at $35.12 billion, but that's still slightly lower than earlier expectations for $35.77 billion.
The March figures came in slightly below forecasts, mainly due to weak VIP hold. Continuing restrictions on the ability of Chinese to access individual visit scheme visas electronically, no resumption of group travel visas and onerous testing requirements are all seen as impediments to a stronger recovery.
Also in Macau, Melco Resorts & Entertainment's parent company, Melco International Development, posted a 70 percent drop in 2020 revenue, leading to a loss of HK$12.38 billion.
Still, Chairman Lawrence Ho was upbeat, noting that the group had bounced back to positive EBITDA in Q4, while work to upgrade its Studio City property is ongoing. 
'In addition, the non-gaming attractions, including one of the world's largest indoor/outdoor water parks, a cineplex, fine-dining restaurants, and state-of-the-art MICE space, will ensure a wider demographic reach," he said. 
In South Korea, there are still very few encouraging signs for the nation's foreigner-only casinos.
Sales of operators on the island of Jeju dropped more than 60 percent last year and half of them remain closed, according to local media reports.
The Jeju Special Self-Governing Province said the estimated sales last year were about 69 billion won, with visitation to the casinos down by 55 percent. Landing International's Jeju Shinhwa World however, did report surprising strong results, with revenue declining just 3.4 percent on the year as it managed to draw locals to its non-gaming attractions.
It's the biggest IR on the island and incorporates family-friendly attractions, such as a water park.
The most recent tourism arrival figures also look bleak. According to the Korea Tourism Association, visitor arrivals in February were down 90.4 percent as international travel remains hobbled by the crisis.
The Philippines also continues to struggle to get a new spike in infections under control. The government has extended the strictest level of lockdown in the capital region and four adjacent regions for at least another week. 
The Enhanced Community Quarantine order will mean casinos in the region will remain closed. Even before the latest outbreak, Manila's IRs had been operating with some of the strictest safety guidelines in place, only allowing in invited guests and long-term hotel visitors. 
On a brighter note, it's reported that casino tycoon Bill Weidner has ambitious plans for Vietnam.
The former Las Vegas Sands executive is involved in a project to build a financial centre with a Marina Bay Sands-style integrated resort in Danang, central Vietnam.
The region is viewed as one of the most promising in the country in terms of tourism development. It's a popular destination for locals, even though they are not permitted to gamble and also enjoys strong flight connectivity with the rest of Asia.
At a ceremony on March 29, Danang city officials approved necessary adjustments to the general planning permissions for the region and to allow for the submission of projects to create a regional level financial centre.
Vietnamese conglomerate Imex Pan Pacific Group (IPPG) was present on behalf of a consortium of U.S. investors including Cantor Fitzgerald, Weidner Resorts/GAM and Steelman Partners.
IPPG Chairman Johnathan Hanh Nguyen said: "With the determination and facilitation, proactively solving difficulties and problems for investors of the leaders of Da Nang city, we believe that in the near future Da Nang will become a city of finance, tourism, entertainment and shopping on a regional and world-class scale."
In Japan, gaming legislation also took a step forward with the government publishing its draft casino legislation.
The Casino Regulatory Commission will permit nine different types of casino games. The nine games listed are two variations of baccarat, four of  blackjack and eight of poker as well as  roulette, Sic Bo, craps, Casino War, money wheel and pai gow. The popular Japanese favourites of pachinko and pachislot are not on the list.
The commission has set a May 9 deadline for comment on the regulations.