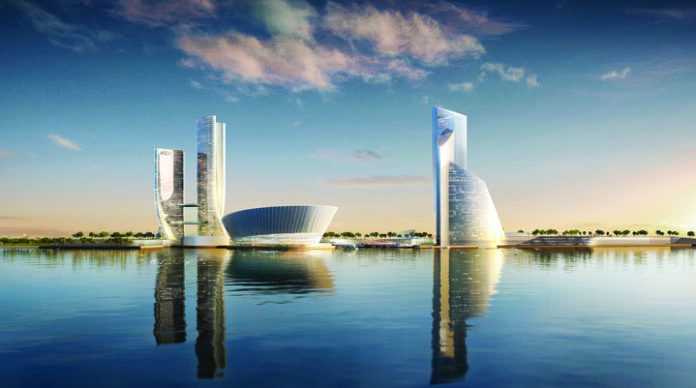 The future shape of Japan's IR industry is slowly beginning to take shape, but instead of a heated battle between the world's gaming giants, regional governments have found themselves with limited choice in their potential gaming partners.
Out of four potential locations, the governments of two were left with only one operator left in the running. One city's candidacy will depend on local politics in a hotly contested mayoral election in August, leaving just one with a field to choose from.
In Osaka, MGM Resorts and Orix Corp have officially presented their bid to the local government after finding itself without competitors.
It was once one of the most highly contested locations, with operators such as Las Vegas Sands and Melco Resorts & Entertainment in the bidding. But they all dropped the city in favour of the bright lights of Yokohama when it announced it was also a candidate location.
The MGM consortium has said it will spend $9 billion on the project, which is shy of the $10 billion plus figures initially mentioned, but given the changed outlook due to Covid, still a respectable result.
In terms of the timeline for opening, however, it has now been pushed back even further, with the proposal suggesting that business operations may commence sometime between 2028 and 2030.
"This is the first indication ever that an IR development in Japan's first round might not have its opening in the 2020s."
The new plans apparently call for opening the Osaka IR in stages.
Included in the proposal is the consortium's agreement with the local government's demand that it bear JPY20 billion in costs for infrastructure improvement, in particular the extension of the Osaka Subway to Yumeshima island.
Despite the lack of choice, local governor Hirofumi Yoshimura has said that the project and investment was in line with the government's vision.
Wakayama also found itself with one potential partner after Hong Kong-listed SunCity Group dropped out unexpectedly. The city has now formally approved Canadian investment firm Clairvest's application.
The overall theme of Clairvest's plan is "The Country of Woods and Water," and as the name suggests it will have a focus on the Wakayama region's rich natural heritage. It will also emphasize security, resilience in the face of natural disasters, and healing.
The company's proposal consists of a facility of approximately 569,000 square meters in total size, including international conference halls, exhibition halls, restaurants, accommodation venues, and a casino.
The initial investment amount pledged by Clairvest for the development of the Wakayama IR is JPY470 billion (US$4.3 billion). No details have yet been provided about how the Canadian investment firm will finance this investment or who its partners will be.
Announcing details of the RFP process, the prefectural government also revealed that Clairvest had not been the preferred partner. Clairvest's proposal was scored at 656 points out of 1,000 by the selection committee in its report completed on April 30, while the other operator in the race at that time, Suncity Group, had scored a far superior 720 points.
Only Nagasaki still has a healthy field of candidates competing to build an IR at the Huis Ten Bosch theme park in Sasebo, Nagasaki.
The Niki Chyau Fwu (Parkview) Group, a partnership between Mohegan Sun and Oshidori and Casinos Austria are all in the running.
The prefectural government is expected to announce its decision sometime in August.
The Parkview Group has taken the so far unusual step in Japan in revealing details of who its partners may be, with most others playing their cards close to their chest.
Parkview named local companies; Ikeda Design; Clean Mat; Dual Key System; Fujioka; Nagasaki Security; Sakura; Kyushu Building Environment Center; Media Box and Kashu Kogyo.
The real wild card remains Yokohama, which is seen as the top prize. Although most bidders, including LVS, have dropped out, the two that remain look set to fight to the finish.
Genting Group and Melco Resorts are still vying for the license, politics permitting, although analysts are tipping Genting as having the upper hand. They say its experience operating an IR in the highly regulated Singaporean market, which Tokyo analysed extensively when framing its own legislation, may be one of the factors that give it the edge.
---
OneTouch to launch in Japan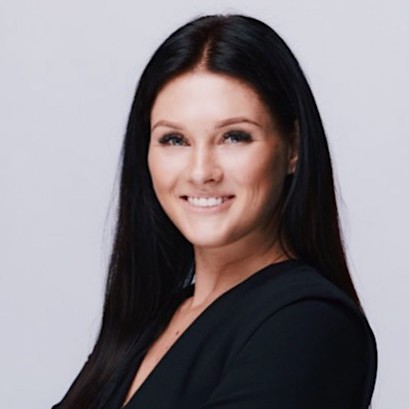 OneTouch is set to enter the Japanese market with a series of premium, localised casino games in partnership with a well-established Japan-based studio.
OneTouch will launch up to 12 localised slots and table games in the first phase with each title's design, gameplay and feature sets created in line with thorough market analysis and the needs and behaviours of Japanese players.
The mobile-first studio's first two premium games, BeatsEx and Jewelry Cats, launched on 2nd August with 10 more titles released in the coming months.
The Japanese online gaming market has experienced stellar growth in the last year with average levels of spend per active player trending well ahead of typical European benchmarks and several large European brands growing revenues by more than 150 percent in 2020.
Petra Maria Poola, Head of Business Development and Operations at OneTouch, said: "The first half of 2021 has been phenomenal for us with our push into more strategic markets including LatAm and now Japan, both of which are exploding and offer endless growth potential for our premium games.
---
Earthquake hit Fukushima racecourse resumes operations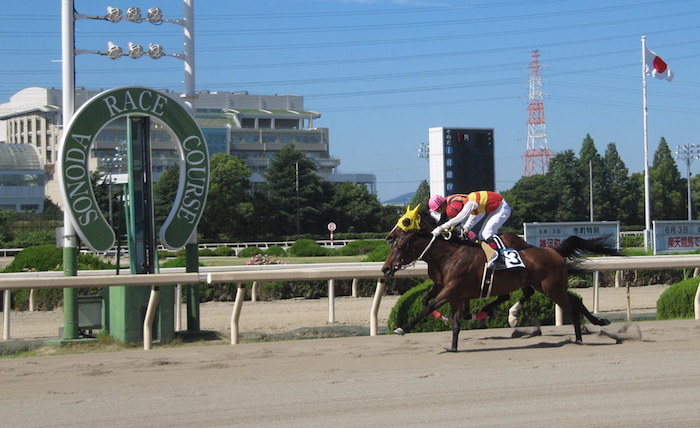 Fukushima Racecourse, one of the ten racing venues of the Japan Racing Association (JRA) system, resumed operations in July after being significantly damaged in an earthquake on February 13. Ceiling panels inside the stand fell onto the track, sprinkler damage led to water leakage, and there was an electrical system failure. An event that was scheduled to be held from April 10 to May 2 was relocated on an emergency basis to Niigata Racecourse, the neighboring prefecture. Racetrack Manager Masakatsu Yabu told the local sports media, "The damage was great, especially on the upper floors, and it took time to restore the power system due to the water leaks, so we decided to cancel the event."