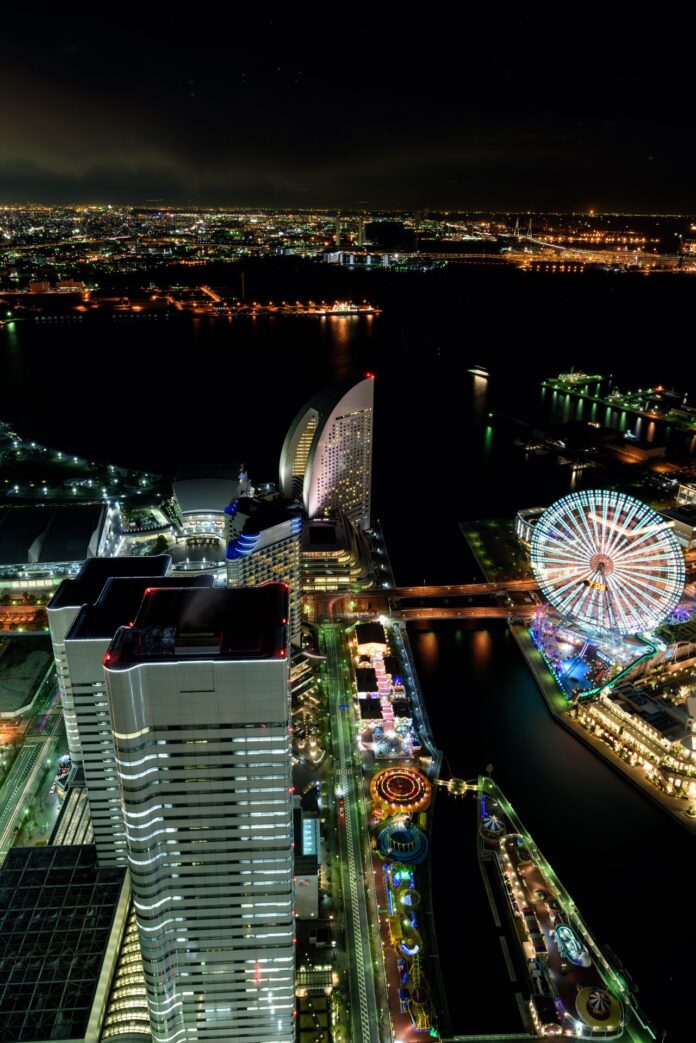 Japan's efforts to establish an IR industry face rising uncertainty as politics derail one candidate city and another's selection procedures are called into question.
In late August, anti-casino candidate Takeharu Yamanaka handed a resounding defeat to both the incumbent and the ruling party-backed candidate in Yokohama mayoral elections.
The defeat has crushed the hopes of establishing a casino in the city for at least the next four years and more likely the next seven. Yokohama was seen as one of the most promising sites for an IR in Japan and was one of only two major metropolitan centres still in contention.
Yokohama is the second-largest city in Japan and is situated in the Greater Tokyo area, which is home to more than 37 million people.
Former Mayor Fumiko Hayashi announced Yokohama's candidacy as an IR location in August 2019. It was a relative latecomer to the race, but became a firm favourite, with operators such as Melco Resorts & Entertainment and Las Vegas Sands immediately switching their allegiance from Osaka.
Eight IR firms told the Yokohama municipal government at the time that they anticipated annual revenues of between JPY350 billion (about $3.2 billion) and JPY880 billion (about $8 billion) and EBITDA in the JPY80 billion (about $730 million) to JPY210 billion (about $1.9 billion) range.
However, local authorities were never able to overcome deep-seated opposition to casinos in the town, especially from prominent local businessman, Yukio Fujiki, known as the Don of Yokohama. He threated to commit suicide should a property be opened at the 47-hectare Yamashita Pier site.
The withdrawal of Yokohama leaves Genting Singapore and Melco Resorts & Entertainment out in the cold. They had been the two remaining bidders for a license in the city.
As of now, there are just three locations seeking to host an IR. Osaka has chosen a consortium between MGM Resorts and Orix Corp, while Wakayama went with Clairvest. In both of these two cities, there was only one potential operator partner to choose from after other candidates dropped out.
Nagasaki has chosen Casinos Austria over a partnership between Oshidori and Mohegan Sun and a group of companies, known as the Parkview Group.
However, both Parkview and Oshidori have cried foul. The latter group issued a press release shortly before the winning candidate was announced, claiming the RFP process had not been fair or transparent.
"The restrictions imposed by Nagasaki Prefecture are unreasonable, and at present it is not possible to conduct business in a rational and effective manner," it said in a statement. Daniel Cheng, a seasoned hospitality and gaming professional, who has been following the development of Japan's IR industry closely, said the political upset in Yokohama has potential wide-ranging implications.
The central government may decide to go ahead with just the three cities remaining in the bidding, however, he said it may also be a good opportunity to press the reset button. Delaying and reviewing the process may allow the re-entry of Hokkaido, or for Tokyo to join, rather than pressing ahead with the current line-up.
Industry observers have noted that the initial high expectations for the market are now unlikely to be met in the first round of IR developments. Restrictive regulations, coupled with high taxation and the lack of major urban candidates involved will reduce the potential for GGR generation.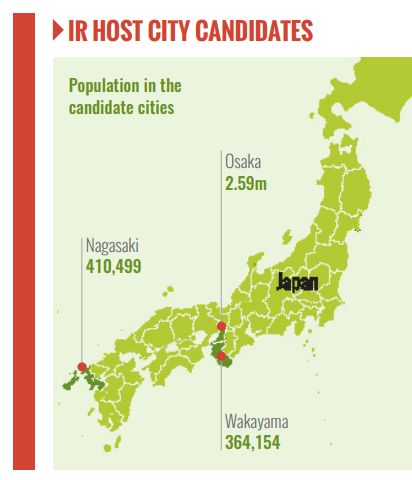 On a wider macro level, the upset in Yokohama has also changed the dynamic of national politics ahead of general elections that will be held in the next couple of months.
There are widespread expectations that Prime Minister Yoshihide Suga will face a challenge to his leadership of the ruling Liberal Democratic Party. The Japanese public has become increasingly frustrated with its handling of the Covid crisis in the country.
"At this time, it is easy to say that Suga does not look to be the best choice as the face of the LDP considering his administration's sub-30 percent approval ratings," said Joji Kokuryo, managing director at Bay City Ventures, who believes that for now the implementation schedule will go ahead as planned despite the upset in Yokohama.
Former Prime Minister Shinzo Abe bulldozered the IR implementation bill through parliament. However, it's unclear how willing a new and weakened LDP leadership would be to continue to champion a cause that still has not won over public opinion.
As of now, the IR Implementation Bill will proceed according to the planned timetable, however, the level of political uncertainty has spiked and if the opposition were able to unseat the LDP in national elections, the whole IR process could be revoked.
---
Sega Sammy 2Q sales jump on pachislot/pachinko
Sega Sammy Holdings saw a surge in sales for its pachislot and pachinko business in 2Q21, as venues began replacing older machines with new ones in order to comply with a new set of regulations. The group said net sales of its pachislot and pachinko business increased 282.8 percent in the quarter, reaching JPY10.4 billion (US$94.3 million). It also reported a narrowed ordinary loss of JPY1.5 billion, down from a loss of JPY8.5 billion in the previous year. "With regard to the pachislot and pachinko industry, the machines based on former regulations are being replaced with new regulation machines to meet the deadline for removing them, which is scheduled for the end of January 2022." On the other hand, Sega Sammy's resorts business saw mixed results.
---
Casinos Austria IR to feature 2,200 slots, 220 table games
Casinos Austria, the preferred bidding partner for an IR in Nagasaki, has outlined its plans, which include 2,200 slot machines and 220 table games. The resort will be developed alongside the Dutch-themed Huis Ten Bosch park and will feature eight hotels, conference and exhibition centres and entertainment complexes. It named one of its partners as Hyatt Hotel Group and said there will also be Japanese partners involved in the project. "By passing this milestone in the award process in Japan, Casinos Austria International has once again demonstrated the kind of excellent reputation that the company enjoys abroad," said Casinos Austria's CEO Bettina Glatz-Kremsner. "After years of restructuring, CAI is back on track. Its know-how and expertise in the development and operation of such complex projects continue to be impressive."