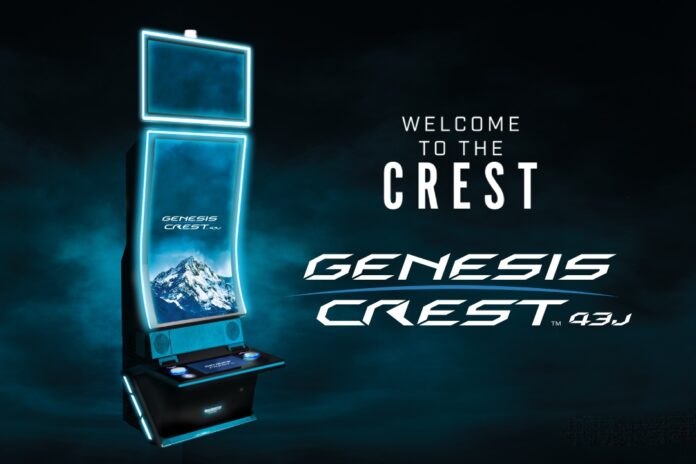 SEGA SAMMY CREATION will welcome its most innovative cabinet yet with the Genesis Crest 43J making its way to Asian markets.
Featuring a stylish 43-inch J-curve 4K monitor, the Genesis Crest 43J will bring out the best in new game visuals and excitement. The player panel is highlighted by a 13.3-inch LCD touch screen and a wireless phone charger. The Full HD 27-inch topper allows for clear and sharp images to be displayed with maximum visibility.
Masahiro Kurosaki, Managing Director at SEGA SAMMY CREATION says, "On top of the top-notch quality and reliability, the Genesis Crest 43 also makes maintenance easier and more efficient for technical service."
"We have spent the past few years developing and planning the best hardware and software combination and the result is what I believe isx our strongest cabinet offering to dates. The game content will make full use of the hardware capabilities and allow for a broad range of game types and features."
The Genesis Crest 43J, which will make its Asian exhibition debut at G2E Asia: Special Edition Singapore this August, will provide an expansive game library with a variety of content to cater to any market. 
There is the Fa FaJinLun progressive link series featuring two game titles, the Three Eyed God title which is part of the Winning Cash progressive link series already showing strong performance in the US market, and Panda's Treasure which was nominated for Best Performance in the 2022 EKG Awards.