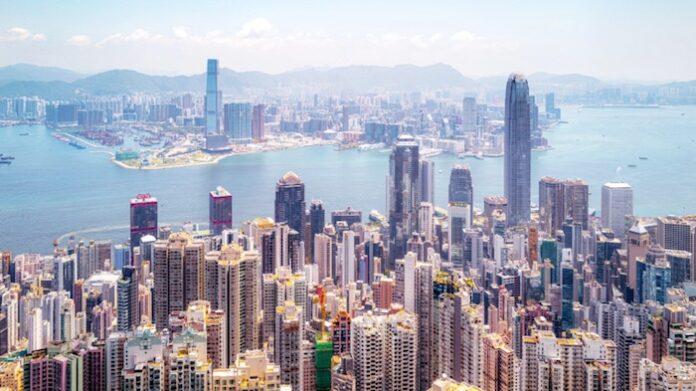 News on Saturday that Singapore and Hong Kong will not be launching their anticipated travel bubble due to a spike of new Covid-19 cases in the Chinese territory has highlighted once again the fragile nature of business planning in the era of the pandemic.
Hong Kong's Minister of Commerce and Economic Development Edward Yau explained to a news conference this weekend, "For any scheme to be successful, they must fulfill the condition of securing public health, and also make sure that both sides would be comfortable and feel safe about the scheme. In light of the situation in Hong Kong, I think it's the responsible way to put this back for a while, and then sort of relaunch it at a suitable juncture."
It has also been seen in places like New Zealand and Australia that casino resorts can get up and running in a more-or-less normal fashion after long business suspensions in the spring and summer, only to be suddenly thrust back to square one by the unwelcome discovery of new clusters of infected persons.
In this context, it is difficult not to agree with Singapore Prime Minister Lee Hsien Loong's view that, despite recent hopeful news about possible Covid-19 vaccines, the crisis is far from over and the slog will continue for several years.
When asked how long it would take to return to normal business, Lee responded, "I think it will take some time… and some time meaning several years. There will surely be changes from where we were in the new normal. In the short term, I do not see us getting away from the precautions and the risks which are present right now overnight. It is not possible. Winter is coming in the Northern Hemisphere, their cases are currently continuing to grow. Even if you start having a vaccine by the beginning of next year, by the time it gets rolled out to a significant proportion of the population and has an impact in slowing down the spread of the disease, it will be probably 2022."
He added, "We must continue to be prepared for this kind of situation for some time. I think travel is not going to return to normal next year. Maybe in two years' time, it would be possible to extend in a bigger way. But that is down the road. I think that will take time. And I think even after Covid-19 is gone, there will be lasting changes. People have gotten used to working remotely, doing business online, trading, buying things, making commitments online, and traveling less. I think those will be lasting impacts."
While no one can be blamed for feeling fatigue when confronting the pandemic, or even reading or thinking about it, the cold fact is that it will continue to shape our lives in the months and years ahead, whether we like it or not.
And, left unmentioned in most discussions of Covid-19, there may be an even more grave global crisis laying beyond it, namely the accelerating costs of climate change, which may wreak its own forms of havoc on business affairs in the years to come.
There is much reason to believe that hard times await us. We must adapt in order to survive.