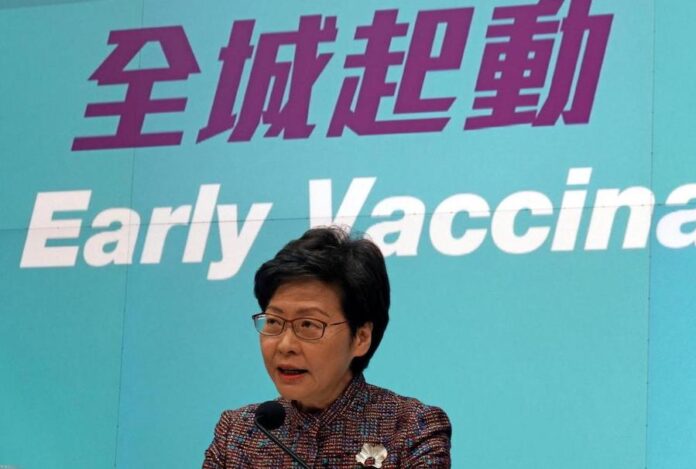 The Hong Kong government says it will be assessing the impact of Singapore's plans to allow quarantine-free travel and large gatherings, as well as a potential halt to contact-tracing and daily case counts on its proposed travel bubble with the city state. 
Hong Kong chief executive Carrie Lam said that Singapore was still the government's top candidate for a bilateral travel corridor, after two failed attempts since late last year. 
Singapore has had a very successful vaccination program, with plans to have two-thirds of its population fully vaccinated by August 9. Hong Kong has been slower, with only 22 percent fully vaccinated.