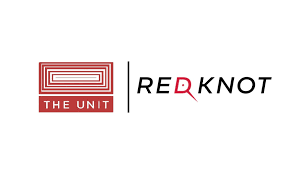 The Unit, the leader in nearshore product development and marketing for sports betting and igaming, is entering a strategic alliance with Red Knot Communications, the PR and communications specialists in sports betting, igaming and general sports.
The partnership will allow both companies to align their strategies and expertise across several areas of operations, including PR and communications, branding, PPC, SEO, paid social, martech solutions and more. The Unit will expand its full-service marketing by adding Red Knot's deep PR and media expertise, particularly in territories such as the US, Canada and LatAm.
The first stage of the strategic alliance sees Mark O'Hare widen his responsibilities as Head of Business Development across both Red Knot and The Unit.
Paddy Casey, Co-Founder at The Unit, said: "It's fantastic to announce this strategic alliance with Red Knot. We have always found them to be a pleasure to work with, and their experience in PR and media in the gaming industry has already accelerated our own industry presence. At this point in the relationship, it feels like the perfect time to work together and make sure we can back each other in the best ways possible.